{{{name}}}
Biographical information
Career
.
|name = Viktor Auren |birthname = Viktor Alexander Kristian Auren |born = June 9, 1993
; in Kokkola, Finland |nationality = Finnish |gender = Male |eyes = Dark brown |hair = *Dark brown
|height = 161cm |family = *Carolina Salmela (husband; 2011-present)
Kristian Auren (son)
John Auren (father)
Christina Frank (mother)
William Auren (brother)
Vilhelm Auren (brother)
Alice McWood (stepmother)
Michael McWood (half-brother)
Robert Auren (grandfather)
Elisabet Auren (grandmother)
|alias = *Viktor
Vikke
Mr. Auren
Viktor Auren
Vik
|Occupation = attorney
"Before you, Bella, my life was like a moonless night. Very dark, but there were stars, points of light and reason. ….And then you shot across my sky like a meteor. Suddenly everything was on fire; there was brilliancy, there was beauty. When you were gone, when the meteor had fallen over the horizon, everything went black. Nothing had changed, but my eyes were blinded by the light. I couldn't see the stars anymore. And there was no more reason for anything."

―Edward Cullen "New Moon"
~Obessions~
I am a avatar freak, harry potter geek, yu-gi-oh nerd, na'vi nerd, and a twihard. Take it or leave it.
SN: I'm pretty sure you can figure out what all those are. Some are movies, some books, and some shows.
~Personality~
I am nice and i like to be myself. No worries. No regrets. Just have fun.
I love Twilight. I read all the books and seen the movies. I loved the books and the movies. I also have read The Short Second Life of Bree Tanner book which I loved. I loved the romance and the thought of being immortal. If only such thing was real! If I was given the option, I would be a vampire and enjoy the perks. I think I would have great self control and could hang around humans just fine. I would be apart of the Cullen family and live happily. I love how Esme and Charlie play match maker for theirf kids and I know They would help me find my true love.
I It was my first love and introduced me to the vampire world. I remember at first, I didn't care if I saw it or not but one day I decided to see it and I was hooked! First I saw the movie "Twilight" Then saw new moon. After that I read the books because I was so excited about "Eclipse."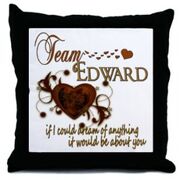 ~Favorite (Team)~
I am team Edward all the way. I love the cullens and love Bella. Edward, Alice and Bella are my favorite characeters above all. Renesmee is also another favorite. My favorite book of the whole twilight saga is Breaking Dawn. That's the book where all the juicy things happened. =]
~Best Powers~
What I love about Vampires are that their immortal. It's awesome to live forever. I love their super strength and speed. If I was to have special powers, i would really like to have the ability to read minds and the change emotions. I prefer when people are relaxed and happy and if I could do that I would use it alot to make peoples day.
~Favorite Movie~
I'll put what movies I like in order of how much I like them.
1. Breaking Dawn (I know this movie hasn't came out yet but I'm sure this is the right spot for the best.)
2. Twilight (There's nothing like the orginal)
3. New Moon (Was okay. The movie itself was good. A lot of jacob and not enough Edward)
4. Eclipse (Good. The fight scene is the one I 'scene select' the most.)
~Favorite Books~
1. Breaking Dawn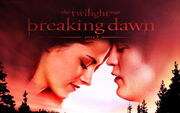 2. Twilight
3. Eclipse
4. New Moon
~Favorite Twilight Parodies~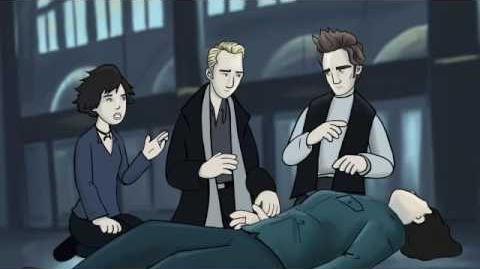 Movie wise.
~Favorite Song From the Movie(s)~
Going in order from all time favorite to other favorites.