I'm Lady Camille, andI'mWithTheVampires
---
Tian_Mu.jpg‎
LadyCam
Biographical information
Born

July 6, 1992; La Push Beach

Turned

not yet

Died

in the great words of Beck "I'm Alive!"

Alias

Kitty Cat
Wolf Girl
LadyCam
Cam
Violet Eyes

Physical description
Species

Human

Gender

Female

Height

5ft. 2

Hair color

Chocolate Brown

Eye color

Chocolate Brown with Green Flecks

Skin color

Tan

Family information
Family members

Seth Clearwater (Imprint)

Magical characteristics
Abilities

Basic Human Abilities

Affiliation
Occupation

Student at La Push

Loyalty

Seth Clearwater
---

YOLO (i use it as a greeting), Welcome one and ALL to my Page.
Things to know about me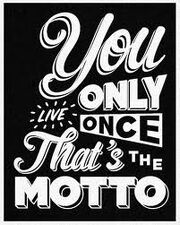 I stick up for my friends
I don't hate on People
I'm not a robot (don't ask, it's an inside thing)
I'm not a vegitarian
I'm a FanFic Writer under the name Violet's Advocate
Last Thing:
| | |
| --- | --- |
| | This user is on Team Seth. |
| | |
| --- | --- |
| | This user is on Team Alec. |
| | |
| --- | --- |
| | This user is on Team Charlie. |
| | |
| --- | --- |
| | This user is on Team Demetri. |
BIO
I (somehow) am surviving High School, with the help of my Besties, Hannah and Laney. I became a member of Stand for the Silent a year ago and i'm still going stong. I found the wiki because of Hannah and i know love it!
FunFacts about Me
I'm a member of Stand for the Silent
My Favorite episode of Ouran Host Club is "This Is Our Ouran Fair"...i cried when it was over
I love Tamaki and Kyoya from the Host Club
I love Danny Phantom
I'm not good at spelling (lol)
I love Metric and Florence and the Machine
I love anime guys
I use YOLO as a greeting (lol, Again)
I love Ryan Higa
My fave actor is Charlie Bewley
I also love the Once-ler
I have the same last name as Buffy the Vampire Slayer (no, I'm NOT kidding)
I Cuss, not in every sentence, but i still do ;P
I'm kind of my school's goth girl.
Fave Quotes
"He Loves cake more than his brother, which means he's a horrible person!" -Haruhi, about Honey on The Ouran HighSchool Host Club
"Beast-Boy, i respect your decision not to eat meat, but please respect mine not to eat FAKE meat"-Raven from Teen Titans
"You're so mean, and-''
''And-'' ''Nevermind, you're too hard to imitate" --Stephan and Damon on The Vampire Diaries
"Because there are thirteen sides to every story, wrap this box up and let it take you wherever your nifty little adventure may go"--Hannah Baker
"Follow the Spiders, why can't we folow the butterflies"--Ron Weasley
Just because I'm telling you this story, that doesn't mean I'm alive at the end of it.Yeah, it's that kind of story. The kind where things ust go so out of control- Savages movie trailer
For the truly wronged, real satisfaction can only be found in one of two places: absolute forgiveness, or mortal vindication. This is NOT a story of forgiveness.--Revenge, Pilot
When i was a little girl, my understanding of revenge was as simple as the Sunday school proverbs that they hid behind. Neat little morality slogans like, "do unto others" and "two wrongs don't make a right". But two wrongs can never make a right, because two wrongs can never equal each other.--Revenge, Pilot
My beautiful Annabel Lee-- E. A. Poe
This wasn't a permanent Hell--Susie Salmon
Run, Joey, Run!--A song
Girl, you better run-- A movie
When I look back on my life it's not that I don't want to see things exactly as they happened, it's just that I prefer to remember them in an artistic way. -Lady Gaga
And truthfully the lie of it all is much more honest because I invented it.-Lady Gaga
Clinical psychology tells us arguably that trauma is the ultimate killer. Memories are not recycled like atoms and particles in quantum physics. They can be lost forever. It's sort of like my past is an unfinished painting and as the artist of that painting I must fill in all the ugly holes, and make it beautiful again. It's not that I have been dishonest; it's just that I loathe reality.--Lady Gaga
And I hope the sun shines
And it's a beautiful day
And something reminds you
You wish you had stayed
=====''You can plan for a change in weather and time =====
But I never planned on you changing your mind

---

Taylor swift
My FanFiction Profile
My fanfic profile is under the name 'Violet's Advocate'.
Here's my new poster for my newest fanfic!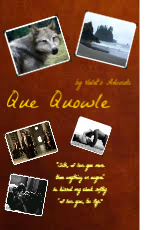 The Twilight Oath ;D
~TWILIGHT OATH~ I promise to remember Bella Each time I carelessly fall down And I promise to remember Edward Whenever I'm out of town I promise to obey traffic laws For Charlies sake of course And I promise to remember Jacob When my heart fills with remorse I promise to remember Carlisle When ever I am in the Emergency Room And I promise to remember Emmett Every time there's a huge boom I promise to to remember Rosalie Whenever I see something that holds pure beauty And I promise to remember Alice When I'm at a mall and a cute outfit spots me I promise to remember Renesmee When I see that beautiful bronze hair.
And I promise to remember Esme When someone tells me they care I promise to remember Jasper Whenever my stomach isn't curled And I promise to remember the Volturi When someone speaks of dominating the world Yes I promise to love Twilight Wherever I may go So that all may see my obsession Because I know what the Twilighters know. Twilight isn't an obsession... it's a way of live you know...
My favorite pages