im Georgie, i luuuuuuuuuuuuuuv the twilight saga, and ummmm....... TEAM EDWARD and thats pretty much all i have to say...
♥
my favourite twilight movie so far has to be: breaking dawn part 1, i have seen this movie 3 times already and i love it so much, my favourite scenes include:
in no particular order of prefrence*
1) the whole wedding, except where Jacob ruins the moment. I loved all the wedding speeches so funny!!
2) the scene where Edward and Bella are on the way to the honeymoon where "anova vida by Carter Burwell is playing"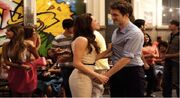 3) everything about the honeymoon is so sweet and romantic!!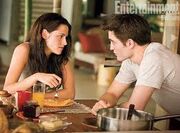 4) the part where edward realizes he can read Renesmee's mind!!
5) Ohhhh how i cried in this part!! when edward was trying to save bella, and he thought she was dead, and he kept repeating "please bella, please..." heart-breakingly sad!!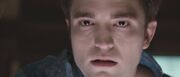 6) Human memories: as bella's transformation into a vampire takes place, she has all her human memories flash before her!!
7) the ending to endtapes! the much anticipated bella being turned into a vampire, the movie ends with bella opening her eyes when they are blood red as a newborn vampire the song "endtapes by joy and the formidiable" plays as the credits role!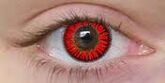 all-in-all i loved that movie!
Breaking dawn part 1 dvd rumored to be realesed on the 11th or 14th of february 2012, official anouncement 3rd of january 2012
Breaking dawn part 2 in cinema's November 16th 2012