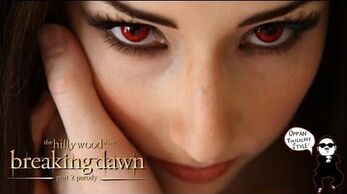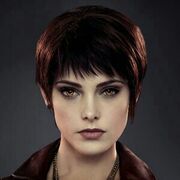 Welcome to my page. I am the number one twilight fan in the world. I know everything about twilight. I can answer any question. I even have the same initials as Edward. I started reading the books and read all four in two weeks. I reread them over and over again. I bought Breaking Dawn Part 2 - Movie, the day it came out on movie and watched it twice that day. I have seen each movie over 10 times and read each book over 5. I have seen the last movie 27 times. I own the soundtrack to Part 2. I own part of the soundtrack to part one.
I am on team Edward just because of his unconditional love for Bella. She is his mate. You can't fight with that. He isn't as hot and is not as cool, but he loves Bella more. Jacob wasn't even meant to be with Bella. He was meant to be with Renesmee. Everyone found their true love in the end. That is why I am on Team Edward for Bella. If I was choosing for myself, I might not choose Edward.
Favorite Character
Edit
ALICE! I think that Alice is the #1 best Twilight Saga character. She makes the books and movies more interesting than they woulf be without her. She is played by Ashley Green, who is awesome. Ashley has a martial arts background, which is why Alice is so good at fighting. Alice is fast and pretty and has such a big personality. She is overall my favorite twilight character.