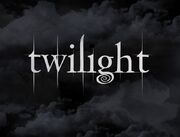 Hello everyone! You probably already know that I LOVE Twilight, but I bet you didn't know I am a super Twilight fangirl. I would prefer to be called a Twi-hard, a Twi-lover, a Twi-nerd or a Twilighter, but that's up to you. That's right, there's no messing with me, I have fangs and I'm not afraid to use them (metaphorically). I'm guessing you would like to know a bit about me...so here it goes! My name is Daisy, like the flower, and I am (almost) 13. My birthday is 25th January, the same as Charlie Bewley, our very own Demetri. I am addicted to Twilight (obviously, otherwise I wouldn't be part of this wikia...) and I have a passion for singing, dancing, acting and music.
Before you keep reading this, you need to understand that I take Twilight seriously, and I won't stand for any mean/rude comments about the films or the books. You should also know that I have major fangirling moments towards the saga and I am sometimes uncontrollable, okay maybe I can be controlled, but it isn't easy ;)
So... well... this is awkward. Oh wait, I was talking about Twilight. Well you should probably know why I like Twilight, it's a great conversation starter, if ya know what I mean. This may take a while, be prepared for constant yawning, napping and skimming, yes, I know you don't actually read half of this. Wait...you were reading that last sentence, weren't you? Sorry, going off topic again. Let's just start a new paragraph...
Back to liking Twilight. I think the first good part about Twilight is Bella being an ordinary girl, as we can all relate to her, except for me...didn't I tell you I'm a vampire? Anyway, I think that it's important we can relate to the main character, as we can feel for them in their weak times, and feel joy for them in their strong times.
My next point is the setting. I love how Stephanie (I'm gonna call her Steph) has made Forks the key location. I had never heard of it before Twilight, so it has certainly made a big impression on me. Have I told you yet about wanting to visit there? No? Oh well, I'll save that for later.
I also haven't told you about my obsession for the Volturi. Everyone's probably like "She's stupid, she's lame, why does she like the bad people?" Well, I'll tell you why. It's because they have flavour (no, I didn't eat them) and a good personality. I'm not saying that Bella, Edward and Jacob don't, but there's just something about them that makes me tingle with excitement. I especially like Aro, he's just so interesting, I can't help but like him. Yes, I can hear you murmuring "Is that even legal?" right now, but didn't Steph (I've decided to call her Stephanie, Steph just isn't working for me) teach us that being different to everyone else is okay? I'll leave that question out there in the universe.
My nex topic is on sparkling. (Okay, it's not an official topic, just a little rant) I hate it when people say that real vampires don't sparkle, but I HATE stereotypical vampires, as do I HATE stereotypical werewolves. I like Stephanie's vampires and werewolves, she has done things with them that have never before existed, and I like that.
I would now like to talk about the books. They are what got me loving Twilight. Sure, after watching the films, I liked Twilight, but the books transformed my life from 'Twilight, thats a good series of films' to 'Aah, Twilight! I need to read all the books, I need to watch all the films, I will live Twilight!'. No, that wasn't an exageration, I'm really like that.
Next, onto the films. I enjoy the films, I love comparing them to the books. My favourite scenes have to be when we see Edward being changed in Twilight and Alice's vision in Breaking Dawn part 2. Although I like the films and find them really good, I prefer he books, as I have always been a book person.
I also fangirl on Twitter. If you would like to follow me, which I'm sure you would, I'm called @DaisyTwilight_x You can just tell from my username that I'm a Twilight fan. In fact, I'm going to set you a little homework. I would like you to visit my profile, it has to be on a laptop, I think, and look at my header and my background. You will then realise that I mean business.
I am also really enthusiastic when it comes to researching. In fact, If you have any information about Twilight, whether it's about the filming, the cast, the characters or just any interesting pieces of information, I need to hear it. It is your personal mission to send me this information!
That's it for now, I have writers block. I will be updating this regularly so don't worry.
Daisy x