Michael Ryan de Leon Pillado
Biographical information
Born

September 13, 1996

Physical description
Gender

Male

Family information
Family members

Estrella Pillado (sister)
Rolando Pillado (father)
Evangeline Pillado (mother)

Affiliation
Occupation

Student
Michael Ryan Pillado is an unfortunate fan of Twilight Saga. He studies at Parañaque Science High School,a school made for smart students. Because of this,he doesn't have time to read or mind about twilight.
Information
Full Name: Michael Ryan deLeon Pillado
Birthday: September 13 (same as Bella Swan)
Citizen: Filipino
School:
Nursery: Galilee School of Learning
Kindergarten & Preparatory: Marian School
Elementary: Marick Elementary School & STI Academy of Paranaque
High School: Paranaque Science High School
Other information:

Salutatorian in Grade Six, also best in arts
Collection
New Moon Novel
New Moon Movie VCD
Eclipse Novel
Start of all
He started to be a fan of twilight when he watched the Twilight movie. He liked it very much and started to be addicted to Twilight.
Favorites in Twilight
Characters
Quotes
"Before you, Bella, my life was like a moonless night. Very dark, but there were stars—points of light and reason… and then you shot across my sky like a meteor. Suddenly everything was on fire; there was brilliancy, there was beauty. When you were gone, when the meteor had fallen over the horizon, everything went black. Nothing had changed, but my eyes were blinded by the light. I couldn't see the stars anymore. And there was no more reason for anything." ―Edward Cullen to Bella
Other Likes
He also likes to read about The X-Files.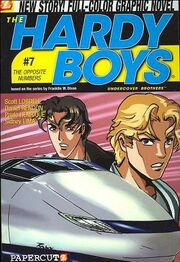 Also likes to read The Hardy Boys.
Watching Ben 10
Early Life
Born in the province of Rizal, Michael Ryan Pillado lived a normal life. He was just like other kid in every house-playful. He started studying in the age of 2, but something happened, he was hospitalized because his heart was weak. He came back to school a few months after. after studying nursery in Galilee School of Learning, he studied kinder and Prep in Marian School. Then he spent his 1st,2nd and 3rd grade in Marick Elementary School.
Life in Paranaque
STI Life
Due to a family problem, he was transferred in STI Academy of Parañaque and repeated Grade 2 due to his young age. He graduated Salutatorian in Grade 6.
High School Life
First Year
After graduatig as a salutatorian, he took the entrance test in Paranaque Science High School - a specialized public school made for bright students in the field of Science and Math. He passed the test (103th place) and was assigned in Section C. He joined some contests but did not win. He was also assigned to the House of Slytherin during the English Month.
Second Year
He passed the first year and became a Section A student. Here he encountered difficult subjects such as Academic and Research Writing and Biology.
Hobbies
Reading Novels
Drawing
Studying Vampires
Gallery