Ceres
Biographical information
Born

1734

Changed

1750

Created by

Unkown

Alias

Cesia

Physical description
Species
Gender

Female

Height

152cm

Hair color

Blond

Eye color

Gold (as a vampire)
Black (thirsty as a vampire)

Skin color

Pale

Family information
Special characteristics
Abilities

Basic Vampire Abilities, self-control

Special abilities
Affiliation
Loyalty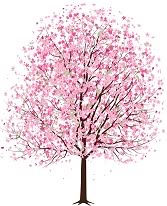 I'm Ceresiowata, or for short: Ceresia. I love Twilight saga, but I guess it's obvious, since I think everyone here likes it (otherwise, why would they be here?). I'm Team Volturi forever! Sometimes they don't play fair, but wouldn't You act like that if You had such power and dominion? My favourite characters, other than Volturis, are: Rosalie, Alice, Carlisle and Maggie (: I'm also interested in Japan. At the moment I'm learning Japanese language and it's very beautiful! I love watching anime and reading manga. My favourite ones are: "Amatsuki", "Sennen no Yuki" and "Shaman King". If You have a moment, please feed my adoptable: click. It is very important to me (:
Wikia thingsEdit
Pages I created:
How did the door to Paradise open?Edit
Kono mune ni yaketsuku made kaze ni fukarete mo

Te wo hanasai you ni

Kokoro ga togireteshimai sou demo

Sou kioku ga usurete mo yowasa ga afurete mo miushina warai you ni

Koko de ima kizande
__________________________________________________________

Koigokoro amai kajitsu makka na kajitsu
Mogitorenai no nara kiritoreba ii to...

Koigokoro amai kajitsu makka na kajitsu
Aa... demo sore wa kubi ja nai ka?...