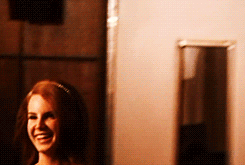 Welcome to my usepage!
What do you think of Carmen And Blue Jeans?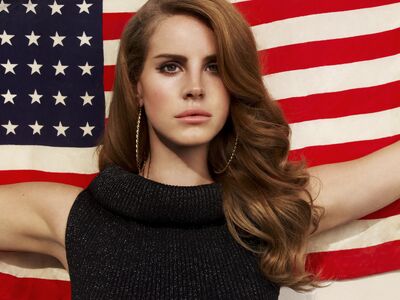 Template:Infobox
Welcome to my userpage.
Edit
Hey, im delighted to have you here <insert name here> !! If you have any questions about me, ask me on my Talk Page.
Have a good day,--Blue Jeans 17:02, May 30, 2012 (UTC) 16:09, May 29, 2012 (UTC)
About me.
Edit
Well, for starters I'm a girl. My name is Carly and im 13years of age. I've loved lana Del Rey since her song, "Video Game's", came out. She is so pretty and a good singer. Im still in scholl, which is a total bummer.. :> BTW, from my username you can see that my fave Lana songs are, "Carmen and Blue Jean's". But I am nice, if I do say so myself. Im Team Edward, but im real life I think Taylor is muct fitter then Rob...Have you seen those abbs?
My Teams
Edit
| | |
| --- | --- |
| | This user is on Team Edward. |
| | |
| --- | --- |
| | This user is on Team Jella. |
| | |
| --- | --- |
| | This user is on Team Carmen. |
| | |
| --- | --- |
| | This user is on Team Kate. |
| | |
| --- | --- |
| | This user is on Team Tanya. |
| | |
| --- | --- |
| | This user is on Team Esme. |
| | |
| --- | --- |
| | This user is on Team Alice. |
| | |
| --- | --- |
| | This user is on Team Volturi. |
| | |
| --- | --- |
| | This user is on Team Tyler's Van. |
Miss.Lana Del Rey
Edit
Yes, As Dee Said on her userpage, it's hard to ignore those duck lips. But once your a fan, you'll get used to it. Shortly.
These are the songs she's relesed so far.
Blue Jeans
Born to die
Carmen
Dark Paradice
Diet Mountain Dew
Millionaire Dollor Man
National Anthem
Off To The Races
Radio
Summertime Sadness
This is what makes us girls
Video Games
ect. Lana Del Rey is the daughter of Rob Grant. Born Elizabeth Grant, Lana chose her own stage name. She explained," I wanted a name I could shape the music towards".
I really like all of her songs. But Carmen and Blue Jeans and National Anthem would have to be my favourite.
Don't ya just love her. Alot?
My signature
Edit
Im picking purple because its my fave colour--Blue Jeans 11:26, May 31, 2012 (UTC)
Because I just couldn't ignore this one-- --Blue Jeans 11:29, May 31, 2012 (UTC)
Im back to purple.Again. --- --Blue Jeans 10:25, June 5, 2012 (UTC)
Why do I keep coming back to purple? - - --Blue Jeans 15:09, June 6, 2012 (UTC)
My username
Edit
Well, most of you know who "Lana Del Rey" is. And "Carmen" & "Blue Jeans" are my favourite Lana songs. So I just put them two together and it made "Carmen And Blue Jeans". Most people on this Wiki think the "Carmen" part is Carmen out of the Denali cove, but its not.
My avitars
Edit
They'll mostly be Lana Del Rey. But since this is a Twilight Wiki, do expect to see some T-Laut, K-Stew ect ect.
Because I loaf you guys...
Edit
..... You's deserve a
, Isn't it cool? To see how you do it edit this into source mode and it will tell you how to do it!!!!!
"Body Electric"
Edit
This is Lana's new song. Enjoy! (btw, thanks T-T for the link) http://www.youtube.com/watch?v=BrPjNInRjxU&feature=player_embedded#
"Without You"
Edit
Another one of Lana's new songs. I think. (Again, Thanks Dee, for telling me this song :) http://www.directlyrics.com/lana-del-rey-without-you-lyrics.html