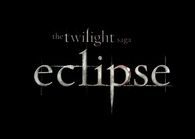 Heyy! I'm Bree Tanner. I am thirteen years old and I live in Small Town Wisconsin. I can addapt Twilight to my town because we are a tiny town consisting of only 1,319 people. We get a lot of rain in the spring and experence very cold winters. I am the entertainment editor of my school news paper and I love to keep up on the latest movies, music and books.
I first discovered Twilight about 3-4 years ago when I saw the series in Shopko. I made my mom buy the books for me. She thought that they we not age appropiate so she read the Saga before me. She made it about half way throught the birth in Breaking Dawn when she decided to stop. After that, I tried several times to start the saga, but I was too young to understand it. Two years ago, when I was cleaning my bedroom, I come across Twilight. Dropping everything, I begin to read the book. Finally, I understood what was happening and fell madly in-love with the relationship in the book. From that day forward, I am a massive Twihard.
Jacob Black and Bree Tanner have to be my favorite characters in the Saga. My favorite Twilight Saga book is New Moon because I really like Bella and Jacob's relationship throughtout the book. She is very open with him and it's real love. Compared to Bella and Edward's relationship, I prefer Bella and Jacob's. The Short Second Life Of Bree Tanner was also my favorite book because it shows the backstory of Bree Tanner. She seems like a very underestimates character as well. I really like Bree and Diego's relationship. :) <3
I find myself to be Stephenie's Bree Tanner in many ways. You can find us both with our nose in a book, we follow the rules and we trust what we have been told. I feel that looking at Bree Tanner is like looking at myself in a mirror.