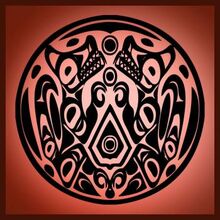 About me
I hope you'll enjoy reading my page and all comments are welcome. Thank you!
BlondieEllie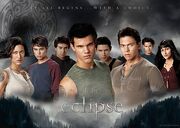 My favorite pages
Pages I've Created
Awards
My Fanfic Sequel to the Twilight Saga
My sequel to the Twilight Saga is set six months after the events of Breaking Dawn, in July. Sixteen-year-old Evelyn Moon moves to La Push with her mother, Dr. Hannah Moon, who has just been through a messy divorce from Evelyn's father who was cheating on her with a younger woman. Evie meets and befriends Billy Black, her mother's best friend and high school sweetheart, and his son Jacob. She and Jacob grow to be close, and he introduces her to his best friends Quil Ateara and Embry Call. Evie and Embry begin to date, and she begins the new school year at the Quileute Tribal School, in the sophomore class.
I will not reveal any more as it would contain major spoilers, but this is a brief recap of the first few chapters which I am currently writing and will publish shortly. However, the photo kind of gives it away so I will tell you one last piece of information: Evelyn phases into a pure white wolf, but not until the second book (I'm intending a three book story). Writing the three separate stories will take time, but I will persist as I am truly inspired. Please stay tuned as Chapter 3 of the first book will be published in the next few weeks, and feel free to leave constructive criticism and advice!
Thank you very much,
BlondieEllie