About my Twilight LooveEdit
I fell in love with twilight right after I watched the first movie xD I have read all the books Lie! Haha I have only read Breaking Dawn and I have watched all the Movies! I would like to read all of them in the future thou! I love Renesmee and Jacob. I also like Bella, Emmet, Alice, Esme, and Carlisle. Sorry I dont really care for Edward.
Things I Like That are NOT Twilight Related Edit
Music
Bein Lazy
Messing Around
Playing with Mah pets
Skateboarding :DD
Reading
Prank Calling
Video Games
Singing :3
Doing my Makeupp and Hairr
A Little About Me :]Edit
Name? Jayda
Age? 13 !!! :DDD
Birthday? Dec. 13!
Currently Living? In Bikini Bottom!
Do I believe in Magic? Nope!
Hobby? Being a weirdo!
Favorite Color? Purple/Pink/Yellow/Blue!!! :D
I have 3 siblings. My two sisters are Ali and Isabelle. My brother is Mason. Mason is the youngest of us all. Ali and Isabelle are twins and I'm the oldest! :D I attend school and I have plenty of friends! Me and my nerds! HA! Peyton and Taylor are by far my besties!! Other friends; Megan, Lizzy, Haylee, Abby, Kylee, and Mikayla! I babysit nearly every weekend. Also, I have lots of free time. I am currently single! I am lovin it! I'm not looking for a boyfriend right now. Who needs them anyway?! lol I looveee making everyone smile!
Cool websites to visit
Edit
Youtube.com :P
Facebook.com :D
Gamenet.com
Gamesgames.com :)
Picnik.com
Places I'd Like to Go!!
Edit
Paris
Russia
China
London
Brazil
Minnesota
California
Italy
Bahamas
Hawaii
People I would like to meet
Edit
Selena Gomez
Carlos Pena
Ashton Kutcher
Peter Griffin :D
Taylor Lautner
Kristen Stewart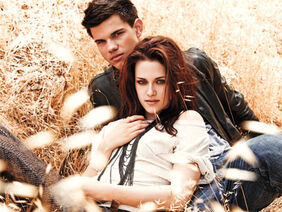 CONGRATS! You have read my whole Profile You go Creeper!!