Hi, I'm Michelle! I'm the Social Media guru on Gameloft's US Marketing Team, which means I'm on Facebook, Twitter, & all the rest ALL day long! I <3 Mexican food, cheesy action movies, & casual games.
You are most likely to find me on the Glee Wiki, but I also love:

True Blood • 90210 • Monster Life • Hammer Horror • Project Runway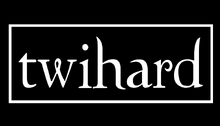 I <3 Vampires! Here are just a few of the shows and films based on Vamps that I love...
Babyjabba
06:34, October 16, 2010 (UTC)