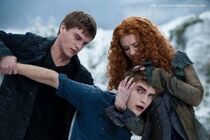 PersonalityEdit
| | |
| --- | --- |
| | This user is on Team Alice. |
| | |
| --- | --- |
| | This user is on Team Edward. |
My coven is very close to the Taj Mahal. My coven members:
Me* - ability reflection
My family (now Etonian coven)
Jaci > Alexandro* - illusion of death
Max* - telepathic mind changing
Rico > Hailey
Jane (I want her to my coven! But she don't came! I love her!)

* This vampire have special ability.
> Couple, older vampire first
Hou This/these vampire(s) are decased or former member(s).
- Special ability
Pages I CreatedEdit