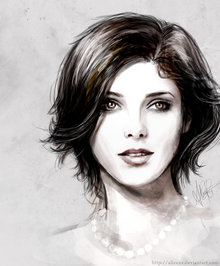 You can call me Ami.
I'm a senior in highschool: Class of 2011!!!
My college plans are going to the university of Arizona and Georgia and go into law school.I do plan on going to college for Art so I can be a cartoonists.
I've made my own manga story so to speak so I do have something for my career. I also planed to be an U.S. Marshal but my family is worried over me about doing that career choice.
I'm not a obsessed over the Twilight saga but I think it's a good series to have to read. My favorite characters of all for the Twilight saga is Alice Cullen (love her) and Demetri.

I wish there is more of Demetri in the books, my biggest wish that Mrs.Stephine Meyer would write a book through Demetri's and Alice's life of how they live thou and become vampires or their point of view like the Midnight sun. Eclipse would be my most favorite book out of the series just because of the fight. I haven't seen the movie but I will on pay per view soon.
J.K. Rolling is my most favorite author I love the harry potter series so much I've read the books so many times. It's hard to pick a character from there but so far Luna Lovegood is my favorite.
Personalities: I'm shy when I first meet anyone I don't know why but I am then when I get to know you I'm sure you'll count on me either way. I can be a friend to anyone that is nice and caring, not those type of people who talks behind your back, not good for your image. I'm funny, nice, understanding and I know I'm not much of a talker but I do listen to people when there down and out.
Ami's favorite pages
Edit
Ami's favorite pages on Twilight wiki