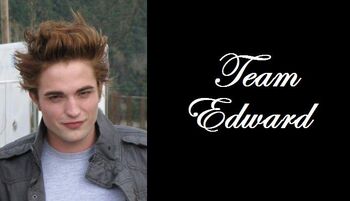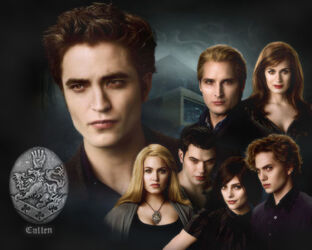 ECLIPSE !!!!!!
I love my family and my friends. Someday i wish to go to Forks,Whashington and meet the twilight cast and crew and tell them i am a huge fan and love their work.
My favourite color is pink and favourite animal is snow leopard.
My favourite food is CHOCOLATE !!!!!!! because i am a total CHOCAHOLIC !!!!!!!!!!
Hi i am totally twilight mad
for instance i love edward and know all the parts in eclipse
i have the 2 disc special edition of eclipse have had it for 7 days and have whatched it a million times !!!!!!!!!!!!
i hope to meet people like me who love edward and love eclipse. so send me comments talk to me !!!!!
bye !!!
MY TEAMS
| | |
| --- | --- |
| | This user is on Team Edward. |
| | |
| --- | --- |
| | This user is on Team Victoria. |
| | |
| --- | --- |
| | This user is on Team Alice. |
| | |
| --- | --- |
| | This user is on Team Rosalie. |
| | |
| --- | --- |
| | This user is on Team Bella. |
FAVOURITE SCENES
1.ECLIPSE: Edward and Victoria fight
3. NEW MOON: Bella goes cliff diving
4. NEW MOON: Werewolves chase Victoria
5.TWILIGHT: Edward takes Bella to prom
EDWARD CULLEN I PROMISE TO LOVE YOU EVERY MOMENT FOREVER <3 <3
Yours Sincerly,
Amber Team Edward Girl
(ATEG for short)
xxxxxxxxxxxxxx