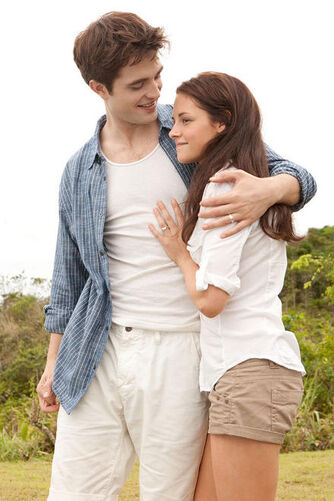 Mira ChaosBurnsBurg
Biographical information
Born

May 22, 1998

Changed

December 11, 2011

Age when turned

13

Created by

unknown

Alias
Physical description
Species
Gender

Female

Height

5'5"

Hair color

Brown

Eye color

dark brown (human)
Crimson (newborn)
Amber (3 months as a vampire)
Gold (when drank animal blood)
Black (thirsty as a vampire)

Skin color

Pale

Family information
Family members
Special characteristics
Abilities

Basic vampire abilities
Exceptional self-control
Improved Speed
Improved senses

Special abilities

Copying and Bounding of abilities
Mind Tracking

Affiliation
Occupation

unknown

Loyalty

Unknown

Hello, everyone and welcome to my world... I`m almira ( well just call me mira ) . A teenage girl super addicted to twilight. Since 2008 when me and my sister started to get bored and start watching random movies until we find this SUPER - ROMANTIC and SUPER NATURAL movie.
What i love the most is vampires. I was always curious about them and if they are true. Then after seeing the movie twilight it made me feel that all the things are possible, and i like the part that bella have been so brave ..., she`s like me in the attitude but not physically.
Well i currently live in the tropical island of Philippines. and i am junior student that loves reading , watching movies , slacking off , Surfing on the net and especially READING Twilight books that i borrow from my friend ( i`ll tell ya twilight books sets are really expensive here. ) for me ;)
and one more thing i HATE crowds.
First is Stephenie Meyer is a great writer. She`s so creative that
'everyone loved the series of her books.'
Second the mixed suspense and romance is great.
Third the film adaptation is the best movie i`ve ever watched never a dull moment watching the movie.
Fourth the main characters and the villains are really interesting, the actors were really great with their action :)
Breaking Dawn Part - 2 ♥♥♥ ( can`t wait to see it )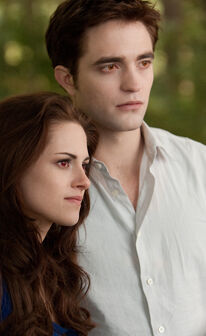 OMG ! I really love this picture of the sneak peek of the movie. Kristen a.k.a bella looks seriously AWEEESOMMEEE and edward was like ... OOMMMMGGGG :))) i can`t really wait ♥♥♥ ...
My First Book ( the short second life of bree tanner )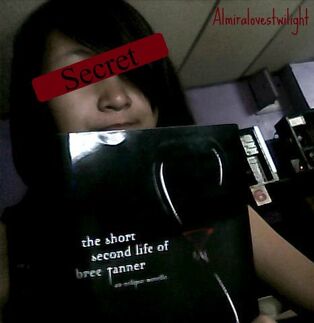 My First book that i bought as my christmas gift for myself after my christmas party with my friends... i accidentally got it because we were on a rush and i can`t reach out for twilight`s first book. So i just picked the " The Short Second Life Of Bree Tanner ". I know it`s not that great at all for you guys but it is for me :)
Sorry for keeping my personality i just want to be secure . you know "self - preservation" :D

Jane Is so Cruel in the bree tanner book. She could let Bree live a happy life with the cullens. But she`s amazing :D
The Coven that i really love in twilight is the Cullen Family .
coz` they are gentle . kind . and respects humans :)
Carlisle Cullen : I love him coz` he`s so helpful , kind , and has a high level of respect to others around him even humans . I`m really surprised that he even tried to kill himself when he found out what he had been turned into. Not wanting to hurt anybody is great . He and Esme are perfect for each other. ♥♥♥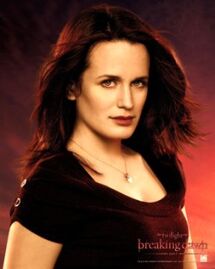 Esme Cullen : i I love her coz` she`s so loving and kind.Accepts anything and deeply loves them.He and carlisle are perfect for each other . She`so awesome coz` being an architect is really hard ( for me ) . ♥♥♥
Edward Cullen : I like him coz` he`s so HOT ! :P and so cool i like his style of fighting * hahahah * . He has super - cool power :))
well that`s all for now about the cullens :)
He`s Cute and we Know it !! ♥♥♥♥