Alisha Mjg Barresi 08:46, January 29, 2011 (UTC)
'''''Alisha Maxine Jasmin Guthrie Barresi ;)'''''
I Love Sports
✔
I Go To High School ✗
'I'm Obsessed With Twilight ♥ ✔

ιllιlı. I Love Listening To Music ιllιlı. ♪ ♫ ✔
I Hate Being Taken Advantage Of :)
I'm in a Realtionship With The Georgous Ross Goodfellow ♥ ᶫᵒᵛᵉᵧₒᵤ
I Play Tennis, Football and Do Motocross. ツ

【★】 I'm Completely Obsessed With R'Patz.. Robert Pattinson 【★】 (◕‿-)
My Msn is Currently: alishabarresi@msn.com
&+
My Facebook is: Alisha MJG Barresi
вєѕт ωιѕнєѕ for ۰ Ձ٥۫١١ ۪ ҉

thumb|416px|left
Alisha Maxine Jasmin Guthrie Barresi ;)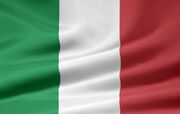 Okk.. My Name is Real.'''''
I Get Called Smurf or Shorty for short... (nicknames)
My Name 'Alisha' came from the Daughter of St Andrew in Scotland .. Her name was Alisha.
Maxine was From my Dads Short Name 'Max'
Jasmin came from 'James' my Papa.. My Mother's father who died a week before i was even born.
'Guthrie' came from my Mother's second name
and 'Barresi' is My Dads Italian Families Name.. Not a Very Common name in Italy But Well Known.
I Aint a Christian.. Thought My Dad is Catholic and My mother is Christian. :)
I hate when people take the 'mickey' out of my name cause who ever dosn't turn up with a weird kind of name?
Anyways thought i would add this :)
Twilight.. and How i Got To Love It So Much ❤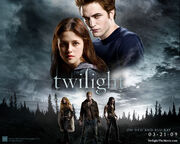 When Stephenie Meyer first wrote Twilight.. i really didn't know anything about it.
Everyone started talking about 'Twilight' 'Twilight'
I wanted to see what ALL the fuss was about.. i really thought
"How pathetic can you really get i bet it's crap"
So, i ended up begging a close friend for this 'Twilight'
I went home staright away after school and watched it. I was baffled.. i fell in love with an actor.. i fell in love with the film.. i fell in love with the whole IDEA. :) <3
Next day i quickly grabbed money and went to buy 'New Moon' which was apparently the second film.. i didn't find it as amazing as the first film but it was still good.
A week later watching the first and second film over and over i ended up buying the 3rd film and a few posters of the georgous Edward Cullen and Robert Pattinson ❤
My Sister up in Glasgow said to me read the books.. there much better. At first i thought she was joking.. and when she told me about 'Breaking Dawn' and 'The Short Second Life of Bree Tanner' i hurried up there to get them.
Since January the 6th - 16th i was busy reading all 5 books... and now i am so in love with Twilight.
I'm Obsessed with R'Patz, i think Taylor is pretty good looking.. and i think that Stephenie Meyer should of thought about how she was going to do the films before she even done them because personally for me.. she wrecked the books.

Thank You :)