Hey! I'm Alice Kohl. I reeeeeaalllly love Twilight. I am sooooo random,crazy, and Twilight obsessed. Have a problem with it? Bite me. I'm 14 and have been a vamp for like a year or something. I always said I would NEVER be obsessed with something as stupid as Twilight. Look at me know. I hope that doesn't mean I'm gonna become a belieber. I hate him. Sorry, but I do. Well, now here's some random stuff.Template:Infobox
My Favorite Twilight People (in no particular order)
Alice
Kate
Eleazar
Carmen
Jasper
Garrett
Tanya
Victoria
Irina
Maggie
Benjamin
Jane
Aro
Rosalie
I ship
Jalice
Karret
Celeazar?
Remmett
Elice (me and Eleazar ;P)
Hunger Games
I freakin love Hunger Games!!!!! My favorite characters are....
Clove
Cato
Finnick
Annie
Madge
Foxface
Effie
Haymitch
Seneca
Cinna
Katniss
Peeta
Gale
Johanna
I ship...
Clato
Odesta
Hayffie
Joniss
Everlark
Gadge
My Favorite... (in no particular order)
Songs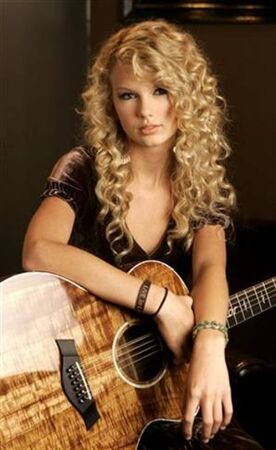 Alice- Avril Lavigne Almost Lover- A Fine Frenzy
All My Life- Krezip
Annie- Safety Suit
Arms- Christina Perri
Bad Romance- Lady Gaga
Beauty from Pain- Superchick
Because of You- Kelly Clarkson
Carmen- Lana Del Rey
Dead Hearts- Stars
Eet- Regina Spektor
How to Save a Life- The Fray
I'm With You- Avril Lavigne
Iris- Googoo Dolls
Just a Dream- Carrie Underwood
Liv it Up- Alexander Ludwig
Lonely Lullaby- Owl City
Masochist- Ingrid Michaelson
Mine- Taylor Swift
My Immortal- Evanescence
Only if for a Night- Florence + the Machine
People Help the People- Birdy
Safe and Sound- Taylor Swift
Samson- Regina Spektor
Save Me- Globus
Skinny Love- Birdy
So Happy I Could Die- Lady Gaga
Sparks Fly- Taylor Swift
Speechless- Lady Gaga
Teeth- Lady Gaga
You Found Me- The Fray
Movies
Abduction
Avengers
Bridge to Terrebithia
Eclipse
Edward Scissorhands
Harry Potter and the Deathly Hallows Pt 2
Harry Potter and the Goblet of Fire
The Hunger Games
Narnia
New Moon
Orphan
The Poker House
Tuck Everlasting
Winter's Bone
TV Shows
Bones
Doctor Who
How I Met Your Mother
The Vampire Diaries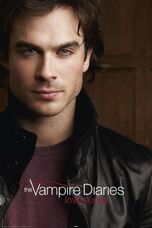 Victorious
Books
Breaking Dawn Catching Fire
Divergent
Eclipse
The Hunger Games
Mokingjay
Running Out of Time
Turnabout
Song Lyrics
Don't you worry your pretty little mind, people throw rocks at things that shine (Ours- Taylor Swift)
Don't you dare look out your window, darling everything's on fire (Safe and sound- Taylor Swift)
You're gonna catch a cold from the ice inside your soul (Jar of Hearts- Christina Perri)
But though you're still with me, I've been alone all along (My Immortal- Evanescence)
Supid song made me think of you (A Little Bit Stronger- Sara Evans)
I dug my key into the side of his of his pretty little souped-up 4 wheel drive. Carved my name into his leather seat. I took a Louisville slugger to both heas lights. Sladhed a hole in all four tires. Maybe next time he'll think before he cheats. (Before He Cheat- Carrie Underwood.)
Goodbye, my almost lover. Goodbye, my hopeless dream. (Almost Lover- A Fine Frenzy)
Twilight Quotes
"But if you ever bring her back damaged again- and I don't care whose fault it is; I don't care if she merly trips, or if a meteor falls out of the sky and hits her in the head- if you return her to me in less than perfect condition that I left her in, you will be running with three legs. Do you understand that mongrel?" (Edward Cullen, Eclipse)
"I don't care who's a vampite and who's a werewolf. If Angela turns out to be a witch, she can join the party, too." (Bella Swan, Eclipse)
"I'll play you for it. Rock, Paper, Scissors." "Why don't you just tell me who wins?" "I do. Excellent." (Alice and Edward Cullen, Breaking Dawn)
"You're kidnapping me, aren't you?" "Sorry, he paid me." "How much?" "The Porshe. It's exactly like the one I stole in Italy." (Balla and Alice, Eclipse)
"I think she's having hysterics. Maybe you should slap her." (Alice Cullen, New Moon)
Oh yes because a vampire sleepover is the penacle of saftey conceious behavior. (Bella Swan, Eclipse)
"If we live throught this, I'll follow you anywhere, woman." "Now he tells me." (Garrett and Kate, Breaking Dawn)
"You held out you hand and I took it without stopping to make sence of what I was doing. For the first time in almost a century, I felt hope." (Jasper Hale, Eclipse)
Parodies
My favorite parodies...
Movie Quotes
Damn you, Gale. (Katniss- The Hunger Games)
Cato! Cato! (Clove- The Hunger Games)
I don't think they can have dessert, and you can! (Effie, The Hunger Games)
Where's lover boy? Oh, I see. You're gonna help him, right? Well, that's sweet. You know, it's too bad you couldn't help your little friend. That little girl. What was her name again? Rue? Well, we killed her and now we're gonna kill you. (Clove, The Hunger Games)
Go on! Shoot, and we both go down and you win. Go on. I'm dead anyway, I always was, right? I couldn't tell that until now. How's that, is that what they want? I can still do this... I can still do this. One more kill. It's the only thing I know how to do, bring pride to my district. Not that it matters. (Cato, The Hunger Games)
Does this make anyone else cry, or is it just me? (Clato)
Tumblr!!!
Follow me one Tumbr!!!! I mostly post Hunger Games, but also Twilight, Harry Potter, Doctor Who, and anything I feel like! I always follow back!
My Fandom/ Ship Playlists
Clato:
Almost Lover- A Fine Frenzy
Born to Die- Lana Del Rey
Chasing Cars- Snow Patrol
Dead Hearts- Stars
Eet- Regina Spektor
Halfway Gone- Lifehouse
Iris- Googoo Dolls
Masochist- Indrid Michaelson
Only if for a Night- Florence + the Machine
Samson- Regina Spektor
Save Me- Globus
Shattered- Trading Yesterday
Skinny Love- Birdy
Speechless- Lady Gaga