My favorite character in the twilight saga is Mary Alice Cullen. I'm a very big fan of twilight, and have been since I was 8 and the first film came out. I have read all the books, and cannot wait for Breaking Dawn part 2 to come out. I know all of the histories of the vampires, so if you have any questions just message me. I made a couple of videos on twilight, which are lyrics to songs on the first film. One question you guys keep asking me is what is the name of the song in the credits when Victoria comes down the stairs- It is called 15 Step by Radiohead. Also the song best known in Twilight- It is called Eyes on Fire by Blue Fountain. I'll be glad to help anyone with anything Twilight related.
MY VIDEOS:
http://www.youtube.com/watch?feature=player_embedded&v=hTzlPSCBhtY- Eyes on Fire Lyrics
http://www.youtube.com/watch?v=jMCoWPj0SGI&feature=channel&list=UL- 15 Step Radiohead Lyrics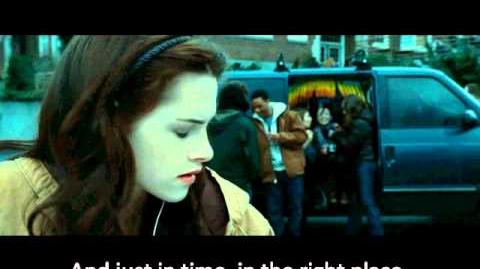 Or watch the videos here on my profile.