"At least I'm not the villain."

―Teddy
Teddy is a minor character from the short movie, Masque. He was in a secret relationship with Claire Brant, daughter of an investor.
He is portrayed by Alexander Gauthier.
Biography
Edit
Main article: Masque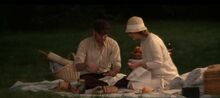 Teddy was a man from the 1920s.
He was romantically involved with Claire Brant, the daughter of a wealthy family. Unfortunately, her arrogant father did not approve of their relationship due to his lack of wealth and social standards, so they dated in secret. While attending a masquerade party, Mr. Brant unveiled his identity and humiliated him in front of the crowd, prompting him to leave.
Physical appearance
Edit
Teddy was tall and lean, with hard skin on his hands that depicted his hardworking lifestyle. He had blue eyes, dark blond hair and a mustache.
Film portrayal
Edit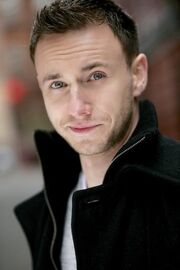 Teddy is portrayed by Alexander Gauthier in the short movie. Aside from acting, he was also the casting director and producer.
Appearances
Edit
Ad blocker interference detected!
Wikia is a free-to-use site that makes money from advertising. We have a modified experience for viewers using ad blockers

Wikia is not accessible if you've made further modifications. Remove the custom ad blocker rule(s) and the page will load as expected.