Talk:New Moon - book to movie differences
Titels bold and italics?
Shouldn't we make the links to the Books and Movies bold and italics?
Because of the common Style: Twilight_Saga_Wiki:Manual_of_Style#Bold_and_italics
---
The following are noted differences between the original New Moon novel and movie adaptation.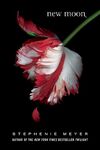 ==Additions==
Please Note: Additions and changes are not in any particular order from when they happened in the book or in the film.
 — Johannes Kalliauer (talk)♥

16:35, September 16, 2010 (UTC)
Sorry I misunderstood: Twilight_Saga_Wiki:Manual_of_Style
Only titles of the books, not the the links to the books should be written bold and italics.
 — Jo

hannes

Kalliauer (

talk

)♥ 08:56, September 17, 2010 (UTC)