Talk:New Moon - book to movie differences
Ad blocker interference detected!
Wikia is a free-to-use site that makes money from advertising. We have a modified experience for viewers using ad blockers

Wikia is not accessible if you've made further modifications. Remove the custom ad blocker rule(s) and the page will load as expected.
Titels bold and italics?Edit
Shouldn't we make the links to the Books and Movies bold and italics?
Because of the common Style: Twilight_Saga_Wiki:Manual_of_Style#Bold_and_italics
---
The following are noted differences between the original New Moon novel and movie adaptation.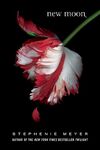 ==Additions==
Please Note: Additions and changes are not in any particular order from when they happened in the book or in the film.
 — Johannes Kalliauer (talk)♥

16:35, September 16, 2010 (UTC)
Sorry I misunderstood: Twilight_Saga_Wiki:Manual_of_Style
Only titles of the books, not the the links to the books should be written bold and italics.
 — Jo

hannes

Kalliauer (

talk

)♥ 08:56, September 17, 2010 (UTC)