Mr. Stevens was a minor character who appeared in the segment Masque.
He was portrayed by Tony Wright.
Biography
Edit
Main article: Masque
Mr. Stevens was a man who lived in the late 1920's.
While at the masquerade party orchestrated by the Brant family, Mr. Stevens catches sight of Esme Cullen and asks her husband for a chance to dance with her. They seemingly enjoyed the evening until Mr. Brant momentarily stopped the music.
Film portrayal
Edit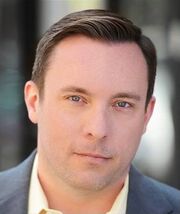 Mr. Stevens is portrayed by Tony Wright under the name "Tony Ramos Stevens" in the segment.
Appearances
Edit
Ad blocker interference detected!
Wikia is a free-to-use site that makes money from advertising. We have a modified experience for viewers using ad blockers

Wikia is not accessible if you've made further modifications. Remove the custom ad blocker rule(s) and the page will load as expected.