List of minor actors throughout the movie franchise.
Adamthwaite, Michael
Michael Adamthwaite (born Michael David Adamthwaite on September 1, 1981 in North York, Ontario, Canada) appears in New Moon as Chet. His official website is here and his Imdb entry is here.
Biography
Michael Adamthwaite won his first role in a BBC mini-series entitled Little Lord Fauntleroy while living in England at the age of twelve. He later settled in Vancouver in 2000 to continue Acting. For several years Michael had the fortune of studying under Warren Robertson, renowned Acting teacher and Coach to famed acting teacher Larry Moss. Michael also attended several reputable Vancouver based schools including the Actors Working Academy, William B Davis Centre, and the Vancouver Film School. Since 2000, Michael has received LEO nominations for his work in both CBC's Dragon Boys, and Walk All over Me.[1]
Arender, Tammi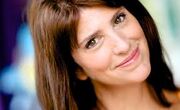 Tammi Arender appears in Breaking Dawn - Part 2 as a vampire witnessing for the Volturi. Her official website is here and her Imdb entry is here.

Barras, Rebecca
Rebecca Barras appears in Breaking Dawn - Part 2 as Sulpicia. Her Imdb entry is here.
Filmography
Year
Film
Role
2010
The Jack of Spades
Library Girl
The Virginity Hit
Rebecca
2011
In Purgatory
Eva
2012
Breaking Dawn - Part 2
Sulpicia
The Tale of the Pot and the Kettle
Lilith
Swallow
Desire
Simple
Knuckles
She's Sassy
Sassy
A Satisfactory Life
Serafina
Barrington-Hughes, Blythe
Blythe Barrington-Hughes appears in Breaking Dawn - Part 2 as one of Renesmee Cullen's body doubles. Her Imdb entry is here.

Beatty, Tanaya
Tanaya Beatty appears in Breaking Dawn - Part 1 as Rachel Black. Her Imdb entry is here.

Belanger, Mariel
Mariel Belanger appears in Eclipse as The Third Wife. Her Imdb entry is here.

Bellamy, Ned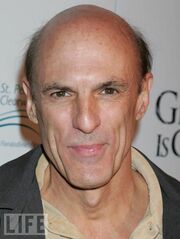 Ned Bellamy appears in Twilight as Waylon Forge. This character was created exclusively for the film, and was not present in the novel Twilight. Bellamy's Imdb entry is here.
Biography
Ned was born May 7, 1957 in Dayton, Ohio to Bill and Nelle Bellamy. He is the youngest of three children. After spending his childhood in Joplin, Missouri, the family moved to La Jolla, California. Mark, his brother, is the U.S. Ambassador to Kenya. Anne, his sister, is vice-president of African Travel in Los Angeles. After graduating from UCLA, Ned and classsmate, Tim Robbins, founded the Los Angeles based theater company, "The Actors Gang". Ned has appeared in numerous film and television productions and continues to reside in Los Angeles.
Seinfeld cultists will have little or no difficulty remembering character actor Ned Bellamy; he played Eddie, the knife-obsessed, fatigue-wearing employee of the J. Peterman company, whom Elaine tries to dismiss with a promotion, in the 1996 episode "The Fatigues." That turn, with its aggressive, menacing air, was fairly typical of the roles in which Bellamy often found himself (despite the fact that he could bring those qualities to bear on comic or earnest material). A native of Dayton, OH, he grew up in Joplin, MO, and entered show business in the very late '70s, initially on television programs including The Waltons, M*A*S*H, and The Dukes of Hazzard. As time rolled on, however, Bellamy moved more squarely into filmed work, specializing in action, horror, or thriller fare. Big-screen projects that featured the actor included House IV: Home Deadly Home (1991), Universal Soldier (1992), and Carnosaur (1993).
After the Seinfeld appearance, Bellamy unveiled more of a comic emphasis in his role choices, evidenced by his work in such projects as Being John Malkovich (1999), The Whole Ten Yards (2004), and Tenacious D in the Pick of Destiny (2006). In 2008, Bellamy turned up as Waylon Forge in the romantically charged vampire opus Twilight (2008), which marked the actor's second collaboration with director Catherine Hardwicke after an appearance in her Lords of Dogtown (2005).
Filmography
Year
Film
Role
1994
Cobb
Ray
Ed Wood
Dr. Tom Mason
The Shawshank Redemption
Youngblood
1999
Being John Malkovich
Derek Mantini
Cradle Will Rock
Paul Edwards
2000
Charlie's Angels
Red Star Systems Director
2003
Runaway Jury
Jerome
2004
Saw
Jeff Ridenhour
2005
Lords of Dogtown
Peter Darling
2006
Tenacious D and the Pick of Destiny
Security Guard
2008
Twilight
Waylon Forge
War, Inc.
Ooq-Yu-Fay Taqnufmini/Zubleh
2008–2009
Terminator: The Sarah Connor Chronicles
Ed Winston
Belleau, William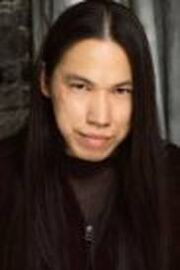 William Belleau appears in Eclipse as a Quileute warrior. His Imdb entry is here.

Berkshire, Ayanna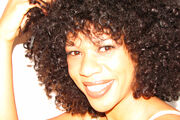 Ayanna Berkshire appears in Twilight as Cora. Her Imdb entry is here.
Her character was a waitress at the diner Bella and Charlie went to twice during the Twilight movie. Her character, Cora, was worried about Waylon, who was killed by James, Victoria, and Laurent.
Biography
Originally from the San Juan Islands in Washington State, Ayanna Berkshire was just three years old when she began performing for audiences. As she grew, she honed her skills to become an accomplished actress, singer and dancer. But it was her love of the European theater and French film that led her to move to Paris when she was only 18 years old. Berkshire immersed herself in the French language and found employment as a nanny-by-day and stylist-by-night in the Paris fashion industry. After spending 2 inspiring years in France she returned to the United States where she focused on pursuing her acting career. Ayanna's film acting credits include Kelly Reichardt's Wendy and Lucy starring Michelle Williams (2008), 2004's The Dust Factory starring Ryan Kelley, Hayden Panettiere and Armin Mueller-Stahl. Peter Paige's 2005 feature directorial debut, Say Uncle starring Kathy Najimy, Melanie Lynskey, Anthony Clark and Gabrielle Union. And 2008's Twilight Movie based on the best selling books by Stephenie Meyer and directed by Catherine Hardwicke. Ayanna made her Producing debut came with Fictitious Film's Planet Filmmaker. In 2011 Ayanna played Dr. Rose NBC's series Grimm.
Ayanna currently resides in Portland, Oregon.

Boyce, Gregory Tyree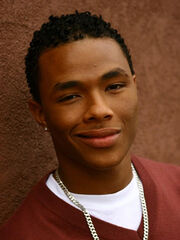 Gregory Tyree Boyce appears in Twilight as Tyler Crowley. He spent most of his childhood living in Southern California. His Wikipedia entry is here and his Imdb entry is here.
Gallery
Brayden, Jimmie
Jimmie Brayden appears in Breaking Dawn - Part 1 as Collin Littlesea. His Facebook entry is here and his Imdb entry is here.

Burke, Christie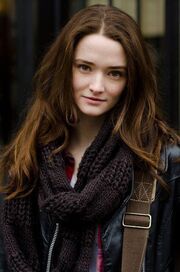 Christie Burke appears in both Breaking Dawn movies as a body double for teenage Renesmee Cullen. Her Imdb entry is here.

Bushell, Matthew David
Matthew David Bushell (born January 8, 1974; Farmingham, Massachusetts, USA), also known as Matt Bushell appears in Twilight as Phil Dwyer. He has been replaced by Ty Olsson for Breaking Dawn - Part 1. His Imdb entry is here.

Caravaggio, Curtis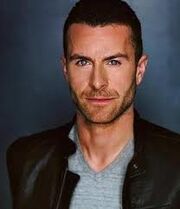 Curtis Caravaggio appears in New Moon as an executed vampire. His Imdb entry is here.

Chan, Brett
Arthur Brett Chan (also known as Brett Chan) appears in Eclipse as a newborn vampire. His Imdb entry is here.

Chang, Philip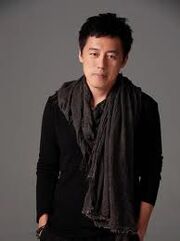 Philip Chang appears in the Eclipse film as a newborn vampire. His Imdb entry is here.

Chief-Moon, Byron
Byron Chief-Moon appears in Eclipse as the Quileute chief Taha Aki. He is an American actor, choreographer, dancer, playwright, and founder of the Coyote Arts Percussive Performance Association, a dance theatre company. His wikipedia entry is here and his Imdb entry is here.
Biography
Chief-Moon was born in Carlsbad, California, and is a member of the Kainai First Nation of the Blackfoot Confederacy in southern Alberta. Chief-Moon has made appearances in several well-known American and Canadian TV shows (such as MacGyver, North of 60, Stargate SG-1, Da Vinci's Inquest, Highlander: The Series, and appeared on Walker, Texas Ranger, as well as several feature films.
Some of his dance theatre pieces have included Possessed, Dancing voices and Voices, as well as Jonesing, an experimental video dance piece. He is also known for his choreography work on the documentary Echoes of the Sisters and the dance film Quest.

Chubai, Dawn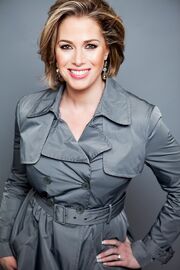 Dawn Chubai appears in Eclipse as a news reporter in Seattle, using her own name. Her Imdb entry is here.
Dawn is known to appear as a newscaster in every television show or film she appears in.

Clemons, Tate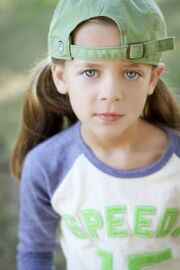 Tate Clemons appears in Breaking Dawn - Part 2 as Renesmee Cullen's 5-year-old body double. Her Imdb entry is here.

Corbett, Fraser Dean
Fraser Corbett appears in Eclipse as a newborn vampire. He also performed as a stunt for Breaking Dawn - Part 2. His Imdb entry is here.

Cornell, Abigail
Abigail Rose Cornell appears in Breaking Dawn - Part 2 as Renesmee Cullen's 4-year-old body double. Her Imdb entry is here.

Craft Regusa, Christine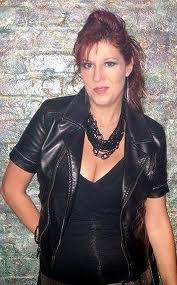 Christine Craft Regusa appears in Breaking Dawn - Part 2 as a Volturi witness. Her Imdb entry is here.

Crowder Dos Santos, Lateef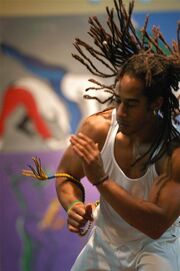 Lateef Crowder Dos Santos (born November 23, 1977; Sao Salvador, Bahia, Brazil) is a Brazilian-born American martial artistic actor and stunt performer who portrays Santiago in Breaking Dawn - Part 2. His Wikipedia entry is here, and his Imdb entry is here. He is better known as Lateef Crowder.
Biography
Santos is best known for his appearance in Tom-Yum-Goong (known in North America as The Protector), using Capoeira in a fight scene with Tony Jaa. Due to an injury to his achilles tendon, the scene was cut short, but he has since recovered, and was featured in the martial arts feature, Duel of Legends, released in 2007. Due to his Capoeira skills and resemblance to the character, Lateef Crowder played the role of Eddy Gordo in the Tekken feature film. He has also featured in Undisputed 3 which stars Scott Adkins and directed by Isaac Florentine and also stars in the Kevin Tancharoen directed short film Mortal Kombat: Rebirth.
Filmography
Year
Film
Role
2005
Tom-Yum-Goong
Capoeira Fighter
2008
Yeah Sure Okay
Yellow
Beyond the Ring
Taekwondo student #1
Ninja Cheerleaders
Karate Bully
2009
Never Surrender
Marco
Red Velvet
Maniac
Tekken
Eddy Gordo
Once Fallen
Santos Lobos
Duel of Legends
Fighter
2010
Fading of the Cries
Sylathus
The Book of Eli
Highjacker #3
Slums 13
Judge
Undisputed 3
Andriago Silva (The Brazilian Fighter)
Mortal Kombat: Rebirth
Alan Zane/Baraka
2011
Supah Ninjas
Rhymer Henchman
2012
Breaking Dawn - Part 2
Santiago
Gallery
De Franco, Guilherme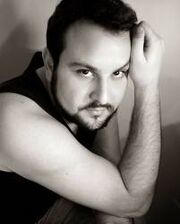 Guilherme De Franco appears in Eclipse as a newborn vampire. His Imdb entry is here.

Biography
The actor was born in 1985 in São José dos Campos a city of Brazilian's countryside and started studying theatre at High School. After graduating as a History teacher at USP, the best university in Latin America, he began to dedicate his life to theatre and especially cinema. He makes a lot of independent movies at universities in São Paulo. He's been recently nominated to MTV's Video Music Brazil (VMB) as "Best movie clip you've done" or, VC FEZ with his movie "um clipe cheio de bom humor para Razões e Emoções"
Aside from acting, he is also a historian and history teacher.
Deane, Matt
Matt Deane appears in Eclipse as a newborn vampire. His Imdb entry is here.

Dorval, Adrien
Adrien Dorval appears in a deleted scene of New Moon as Bob Marks. His Imdb entry is here.

Dunn, Abbie
Abbie Dunn is the cameo actress who portrays Athenodora in Breaking Dawn - Part 2. Her Imdb entry is here.
Biography
Born on October 26, 1987 in Naperville, IL to Tom & Teresa Dunn. Although born in the Midwest, Abbie was raised in Tampa, FL. She is the only girl and also middle child. Growing up with two brothers made her quite competitive while always being involved in sports and theater. She is a self proclaimed girly girl with a tomboy side. Abbie grew up surrounded by the entertainment industry. Being the granddaughter of newscaster, Tom Dunn (died in 2006) and the cousin of actor James G. Macdonald and editor Greg Macdonald. Her grandfather, Tom, always encouraged her to pursue acting, as she would put on skits and choreograph dances at family functions. Abbie started off doing school plays and enrolled in acting courses while growing up. Once she turned 16 she signed with Benz Model & Talent where she started doing commercials, modeling and print ads. From there, Abbie worked on many projects to set off her acting/modeling career. After juggling modeling for some time, she decided to focus mainly on acting. While studying communications in college, Dunn's first feature film Trophy was when she had the honor of working alongside talent such as Michael Madsen, Michael Masini, Trevor Donovan, Eric Roberts and Robert Miano. In this film she plays Masini's neurotic ex wife and Donovan's new love interest. Abbie then went on to take part in films such as LOL, Chalet Girl, Officer Down, The Twilight Saga: Breaking - Dawn Part 2 and landed the lead role in a short, The Visitants.
Abbie also dedicates time to philanthropy. She is involved with the Somaly Mam Foundation, Ronald McDonald and PETA.

Egan, Trish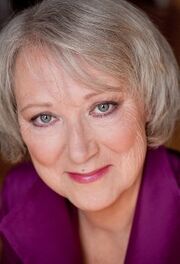 Trish Egan appears in Twilight as Shelly Cope, the receptionist at Forks High School.

Faria, Eliza
Eliza Faria is a body double for Mackenzie Foy as Renesmee Cullen in Breaking Dawn - Part 2. Her Imdb entry is here.
Biography
Faria began acting at the age of two in a Lysol Disinfectant commercial. Hersubsequent TV commercial work includes Cisco The Human Network and Hasbro Scatterpillar. She appeared as a featured background actor in an episode of Smallville and as a victim of a cougar attack in a television documentary, Animal Planet. Faria began working in student and independent films in 2009 and has since completed nine projects and two music videos. For the past six months she has been working weekly with Clint Mayers of First Call Casting, learning acting, directing and editing. She is an active member of Vancouver All Star competitive cheerleading.

Faulkner, Ali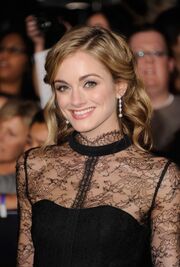 Ali Faulkner appears in Breaking Dawn - Part 1 as Bianca, a secretary to the Volturi. Her Imdb entry is here.
Biography
Faulkner grew up in West Plains, Missouri, but later moved to Dallas to earn a BA in Communications. Her professional career began when she played the leading role of Yonah at the Lucrative Theatre Three of Dallas in the musical Children of Eden. Her performance won her the excitement of critics, lending her the eyes and ears of the film industry. Faulkner's progress has extended past Texas into other regional markets, as well as Los Angeles.

Ferguson, Devon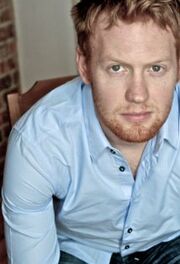 Devon Ferguson appears in Eclipse as a newborn vampire. His Imdb entry is here.

Fleming-Alvarez, Vivian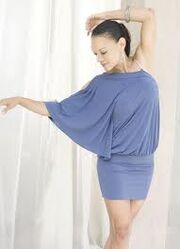 Vivian Fleming-Alvarez appears in Breaking Dawn - Part 2 as a the Volturi witness. Her Imdb entry is here.
Biography
Vivian Fleming-Alvarez was born Vivian Celeste Fleming in Tampa Florida. Her interest in the arts was first discovered when she spontaneously decided at age 15 to try-out for her high school cheerleading squad. After she failed to make the squad, Vivian was approached by the school's baseball coach who said, "Sorry you didn't make the squad, but I heard your dance routine was awesome...you should try-out for the dance squad". So she did...and she made the squad! Sparking her love of dance and performing. After graduating from high school, Vivian continued performing through dance as an NFL Football Cheerleader for the Tampa Bay Buccaneers for 4 years. Both experiences were precursors to her acting career. Vivian has held her own in many industries and has earned the admiration and respect of her family, friends and peers alike. There is no limit for Vivian, who is very focused, determined and has a sense of humor to balance. Be sure to stay tuned! Vivian studies (ongoing) at Performer's Studio Workshop (PSW) in Tampa Florida.

Fonda, Olga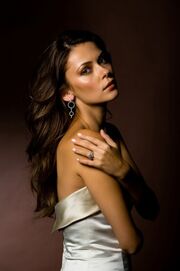 Olga Fonda (born October 1, 1982; in Russia) appears in Breaking Dawn - Part 1 as Valentina, a secretary candidate for the Volturi. However, her scene was deleted for the movie. Her Imdb entry is here.
Biography
Olga Fonda, born Olga Tchakova is an Russian-born model and actress. The Russian beauty came to America from Ukhta, Russia in 1996 when she was 14 years old.
The woman has appeared in minor roles on TV series such as Nip/Tuck, Ugly Betty, Entourage, How I Met Your Mother, Melrose Place, and Svetlana. She has also appeared in a movie called Love Hurts.
Olga Fonda also played uncredited roles in Little Fockers, and Crazy, Stupid, Love, with Emma Stone, Ryan Gosling, Kevin Bacon, Julianne Moore, Marisa Tomei, and Steve Carell.
Fonda is currently guest starring in the show The Vampire Diaries as Nadia Petrova, the daughter of Katherine Pierce.

Forrest, Tyler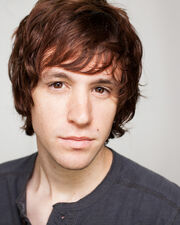 Tyler Forrest (born May 2, 1989 in Hammond, Louisiana, USA) appears in Breaking Dawn - Part 2 as a Volturi guard. He is also sings for the band Say! Don't Play". His Imdb entry is here.
Biography
Born and raised in the suburbs of New Orleans, Tyler Forrest graduated from Fontainebleau High School, where he developed his passion for performance through music and singing. He later discontinued from Southeastern Louisiana University to pursue a promising career in music. Being the front man of the popular rock band Say! Don't Play, he spent a lot of time writing, producing albums and music videos, touring, and chasing his dream.
After several years of band life, he decided to put his main focus on his developing acting career. Within the first year of serious acting, Tyler had been seen in a wide range of movies and television. From his first role with movie star Nicolas Cage, to singing in the hit movie Pitch Perfect, which blended his love for music and film. He later went on to co-own Ophion Films, LLC - a New Orleans based production company specializing in narrative film making and music videos.
Filmography
Year
Film
Role
Note
2011
Project Z
Redneck #1
Short
2012
Scent of the Missing
Pickup Driver
TV movie
Common Law
Hippie One
TV; Episode "Soul Mates"
Stolen
Teenage Cab Driver
Movie
Pitch Perfect
High Note #1
Movie
The Twilight Saga: Breaking Dawn - Part 2
Volturi Gaurd
Movie; Uncredited
2013
Heebie Jeebies
Rick
TV Movie
Flying Monkeys
Paul
TV Movie
13 Sins
Movie; post-production
2014
Return to Sender
Post-production
Devil's Due
Steve
Post-production
Dark Places
Filming
Frank, Sabrina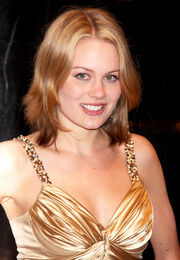 Sabrina Frank is a German actress who won the Mission Hollywood competition[2], gaining her the role of Vera in Eclipse. She only appeared in a deleted scene.[3] Her Imdb entry is here.
Filmography
Froehlich, Janelle
Janelle Froehlich appears in Breaking Dawn - Part 2 as French coven's member Yvette. Her Imdb entry is here.
Gallery
Gabriel, Swo-wo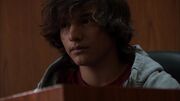 Swo-wo Gabriel is the actor who portrays Brady Fuller in Breaking Dawn. His Imdb entry is here.
Biography
Swo-wo is of the Squamish Nation and is very active in his community through pow-wow dancing, traditional drumming and singing to Coast Salish cultural teachings.[4]
Swo-wo Gabriel had his first break playing "Tim Henry" on the Canadian TV series Blackstone[5].
According to The Chief, the TV series Blackstonefeatures Gabriel as young Tim Henry, who is physically and sexually abused by his uncle and must testify in court.

Ganderton, Monique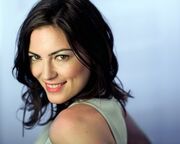 Monique Ganderton appears Eclipse as the Cold Woman. She was born in Edmonton, Alberta, Canada. Her Imdb entry is here.
Career
Ganderton was discovered at a local shopping mall in Edmonton by a modeling agent and agreed to give it a try. She moved to Toronto at 18 to pursue modeling. A few days on set watching a stunt woman triggered an internal passion for action. Ganderton soon pursued stunt work adamantly. Her first stunt gig came on The Recruit, where she met Bridget Moynahan and Al Pacino. The job secured Ganderton as an up-and-coming stunt actor. Ganderton then relocated west to the ocean and has been working full time as a stunt woman for the last seven years.
Ganderton has stunt doubled Sigourney Weaver, Tricia Helfer, Bridget Moynahan, Leelee Sobieski, Darryl Hannah, Famke Jensen, Rebecca Romijn, Karen Cliché, Stacy Keibler, Amanda Tapping, Mandy Moore, Monica Schnarre, Amelia Cooke and Jane Lynch.
Personal life
Ganderton has two sisters, Christine and Angela. She has a dog named Rocky that she adopted from the SPCA shelter, a cat named Apollo that she found in a box in an alley, and a horse named Baby that she rescued from a run-down farm on a mountain side.
Ganderton has always had a passion for sports and adventure. She achieved high levels of track and field, equestrian show jumping and is also a certified snowboard instructor. She was involved in diving, gymnastics, softball, skating and dabbled in martial arts. Ganderton has always been an avid writer and artist and thought about going into journalism prior to performing. In the future, she hopes to use her writing and performing experience to create projects.
Geldreich, Ben
Ben Geldreich appears in Eclipse as John. Geldreich is also a very successful photographer and started his own photography business in January 2008. His official website is here, and his Imdb entry is here.

Gell, Victoria
Victoria Geil appears in Twilight as a vampire victim in the 1920's. Her Imdb entry is here.

Gibson, Leah
Leah Diane Gibson is the actress who portrays Nettie in the Eclipse film. Her wikipedia entry is here Imdb entry is here.
Personal life
She grew up in Victoria, a small city on Vancouver Island, in British Columbia, Canada. She has a twin sister, Erin, who lives with her husband in Doha, Qatar.
Gibson and her sister began dancing at the age of four, marking the beginning to her many years of training and performance in such dance forms as ballet, modern, contemporary/lyrical, jazz and Broadway jazz. It was through dancing, in combination with her incessant and persistent passion for singing, by which Leah discovered her love for musical theatre. In her graduating year, Gibson transferred to a high school specializing in fine arts. Though the school was on the other side of town and outside of her district, cross-boundary transfer stipulations were immediately excused by the principal after taking one look at her grade transcripts.
In her graduating year, Gibson performed in four musical theatre stage productions, (including her first lead role, as Velma Kelly in Chicago); the senior vocal jazz and concert choir, the high school dance troupe, as well as continuing to train and compete with the Sinclair Academy of Performing Arts—and all while maintaining honour-roll grades, graduating at the top of her class.
Following graduation, Gibson went on to the University of Victoria where she studied psychology. She was among the select few who were invited to study under the UVIC Honours program.
She is currently in a relationship with actor Adam Beach.
Career
Her life took a major turn of events when she was simultaneously cast in her first professional production with a national touring company. She withdrew from university in preparation for company rehearsals, but within 2 months the company lost its funding and the show was cancelled. Having missed the university class enrollment cut-off date for the following semester, she moved to Vancouver to pursue film acting.
Within 6 months of signing an agent, Gibson booked her first lead role on a feature film—The Cycle, starring Daryl Hannah. Other work within her first year include such projects as the Hollywood blockbuster Watchmen.
Gibson's career has grown exponentially since. She is currently featured as a recurring character on the Battlestar Galactica prequel Caprica, and appeared in The Twilight Saga: Eclipse as the vampire Nettie.
When Gibson is not working on set, she occasionally still performs on stage, singing and dancing at local venues in Vancouver.
Filmography
Year
Film
Role
Notes
2008
Odysseus: Voyage to the Underworld
Penelope
2009
The Devil's Ground
Amy Singer
Watchmen
Silhouette's Girlfriend
Happy to Be Here
Barbara
2010
The Metal Box
Anna
Short film
The Twilight Saga: Eclipse
Nettie
A Night for Dying Tigers
Carly
2011
The Fence
Autumn
Short film
Rise of the Planet of the Apes
Alyssa Williams
2012
Kill for Me
Natalie Pritchard
completed
Indie Jonesing
Gina
post-production
Leave Us Alone
Short film
Year
TV Show/Documentary
Role
Notes
2007
Psych
Slut
Episode: "Rob-a-Bye Baby"
Second Sight
Nicole Smittz
TV movie
Tin Man
Twister Dancer
Episodes:
"Into the Storm"
"Search for the Emerald"
"Tin Man"
2009
Stranger with My Face
Lia's Nurse
TV movie
Riese
Hannah
Episodes:
"Fragments"
"Bind"
2010
Betwixt
Emily
TV movie
Caprica
Emmanuelle
Episodes:
"The Imperfections of Memory"
"Ghosts in the Machine"
"End of Line"
Supernatural
Palomino
Episode: "Two Minutes to Midnight"
2011
He Loves Me
Sophie Hawkins
TV movie
Soldiers of the Apocalypse
Ella Sticks
Episode: "Any Last Words?"
2012
Arctic Air
Candi Lussier
Episodes:
"Out of a Clear Blue Sky"
"All In"
"New North"
The True Heroines
Ruby Fitzgerald
Episodes:
"For All We Know"
"Come On-a My House"
Dark Universe
Chloe Banks
TV mini-series
American Housewife
TV Pilot
2013
Eve of Destruction
Chloe Banks
TV mini-series
Rogue
Cathy Laszlo
pre-production
Gallery
Gillespie, Pacey
Pacey Gillespie is a cameo actor who portrays one of the young Quileute shape-shifters in Breaking Dawn - Part 2. His Imdb entry is here.

Grimme, Catherine
Catherine Grimme appears in Twilight as the young Isabella "Bella" Swan in the home video. Her Imdb entry is here.
Filmography
Hebert, Ashley
Ashley Hebert appears in Breaking Dawn - Part 2 in a cameo as a Volturi guard. Her Imdb entry is here.
Biography
Born in Lafayette, Louisiana, Ashley broke into acting in high school and soon started in her high school production of The Diary of Anne Frank. In addition to modeling throughout high school Ashley, continued to learn the craft, but soon devoted her time to her studies as a student at LSU. She began to get the acting itch again and was soon working on feature films and plays throughout Louisiana. Ashley has also worked with famed FHM and Maxim magazine photographer, Laurens Antoine.

Hickey, Kimbra
Kimbra Hickey is the hand model who holds the apple on the cover of Twilight. [6] She carries the apple with her to recreate the pose for strangers.

Huston, Jack
Jack Alexander Huston (born 7 December 1982) appears in Eclipse as Royce King II. His Wikipedia entry is here and his Imdb entry is here.
Background
Huston was born in London, England, the son of Lady Margot Lavinia Cholmondeley and Walter Anthony Huston.[7] His paternal grandfather was director John Huston and his maternal grandfather was Hugh Cholmondeley, 6th Marquess of Cholmondeley; his mother's ancestors include David Sassoon, the Treasurer of Baghdad, Mayer Amschel Rothschild, who founded the Rothschild family international banking dynasty, and Robert Walpole, the first Prime Minister of Great Britain.[8][9] Huston is the nephew of actors Anjelica Huston and Danny Huston.[10]
Filmography
Gallery
Hyatt, Krystopher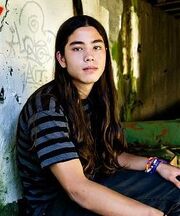 Krystopher Hyatt (born November 30th, 1991) appears in Twilight as Embry Call. He was replaced by Kiowa Gordon in the subsequent movies. His Facebook profile is here.

Hylands, Tora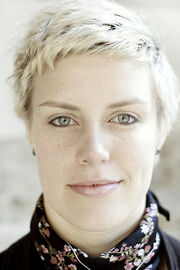 Tora Hylands appears in Breaking Dawn - Part 1 as a woman driving on a road to Forks when Jacob appears in wolf form and almost gets hit by their truck. Her Imdb entry is here.

Iannuzzi, Isabella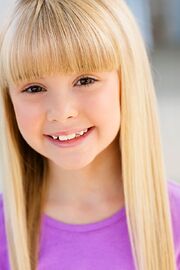 Isabella Iannuzzi appears in Breaking Dawn - Part 2 as Renesmee Cullen's 4-year-old body double. Her Imdb entry is here.

Jarrett, Paul
Paul Jarrett is the actor who portrays Mr. Biers in the Eclipse movie. His Imdb entry is here.

Jastrzembska, Christina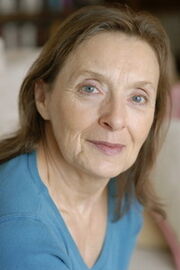 Christina Jastrzembska appears in New Moon as Marie Higginbotham. She was born in 1948 in Germany to parents Boryslaw and Natalie Jastrzembska.
After World War II, Jastrzembska and her family moved to Jersey City, New Jersey in 1952 to start a new life. She attended St. Peters College, and graduated with a degree in psychology in 1970. In 1972 she moved to Canada to start an acting career, which would last for over 30 years. Her Imdb entry is here.

Jones, Trevor
Trevor Jones appears in Eclipse as a newborn vampire. His Imdb entry is here.

Joseph, Sienna
Sienna Joseph (born Sienna Isabelle Joseph-Willie on December 3, 2006 in Vancouver, British Columbia, Canada), is the young actress who portrays Claire Young in Breaking Dawn - Part 1. Her Imdb entry is here.
Biography
Sienna Joseph was born Sienna Isabelle Joseph-Willie to mother Tahnee Joseph and father Brandon Willie. She has a step-father Jamie Ross and three step-siblings Dominic Ross, Ciara Ross and Latasha Ross. She enjoys singing, dancing, and going to school. Sienna loves animals, especially her cat Mufasa and dog BigBoy. She really enjoyed filming her part for Breaking Dawn - Part 1 and hopes to continue acting in the future.

LaRose, Erica
Erica LaRose appears in Breaking Dawn - Part 2 as a Volturi witness named Zena. Her Imdb entry is here.
Biography
Erica LaRose was born in Hartford, Connecticut. Erica played the piano, danced, and later modeled during her years as a teenager. While she enjoyed these hobbies fully, there always stood that need and instinct to further express through acting. After landing her first role in indie film Creepy Crawly, she knew it was her duty to act, create, and affect. She graduated Roger Williams University in Bristol, Rhode Island.

Lee, John Edward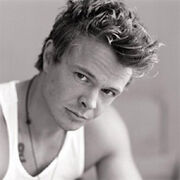 John Edward Lee (born June 7, 1981, in Oklahoma City, Oklahoma) is the cameo actor who plays the English rocker who gets killed by vampire Garrett. His Imdb entry is here.
Biography
John began studying photography at the University of Oklahoma and finished his collegiate studies as a theater major at the University of Houston where he studied with Pulitzer Prize winning playwrights Edward Albee and Lanford Wilson.
While at the University of Houston, John worked with the actors of The Alley Theater, Houston's premier regional theater and received the full gamut of classical theater training, ranging from proper stage movement and voice, to stage combat and makeup.
John worked his way through college by working with Youth at Risk, teaching Survival Skills at several Wilderness based programs. Working in Southern Texas, Montana, Alaska, Utah, New Mexico, and Colorado helped to teach the fundamentals of Wilderness Survival and the application of these concepts and philosophies in day to day living for troubled teens.
Lemos, Sebastiao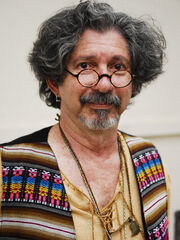 Sebastiao Lemos appears in Breaking Dawn - Part 1 as Gustavo. His Imdb entry is here.

Ly, Amadou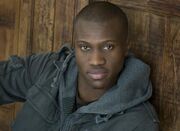 Amadou Ly (born Amadou Heinz Ly) appears in Breaking Dawn - Part 2, as Henri, a witness of the Volturi. His official website is here, and his Imdb entry is here.
Biography
Ly was born in Senegal. He attended University to study engineering. Being a shy young man, a friend suggested he could overcome his shyness by taking some acting classes. Ly took his friend's advice and changed his degree to acting.
Ly's mother abandoned him at age 14 to finish his American education. He was left to face a long immigration battle, but Hollywood stars and volunteer lawyers saw his potential and helped grant him his visa. He even had to turn down television shows like Law and Order because of his status.
Ly continued his training in New York with William Esper and upon graduation moved to Hollywood. He soon took to the stage at the Actors Playpen Theatre in Sex, Relationships and Sometimes Love,.
Ly appeared in Breaking Dawn - Part 2 as the vampire Henri, a part that was specifically written into the movie by the writers. Henri is part of the duo that makes up the French Coven, so having French as a second language made him more prominent to producers.
Gallery
Marchetti, Roberto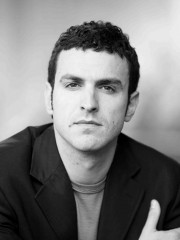 Roberto Marchetti (born August 6, 1980; in Ancona, Marche, Italy) appears in New Moon as a father attending the St. Marcus Day festival in Volterra when his daughter spots Edward in daylight. He is of Italian descent. His IMDb entry is here.

Michele, Lauren
Laura Michele appears Breaking Dawn - Part 1 as a socialite. Her Imdb entry is here.

Mooney-Fu, Caitlin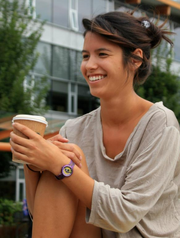 Caitlin Mooney-Fu appears in Breaking Dawn - Part 1 as Kim.
Biography
Mooney-Fu grew up in Vancouver, BC and Mancora, Peru. She is currently studying Liberal Arts & Science in Quest University, Canada.
Hobbies
Mooney-Fu likes outdoor sports, especially surfing and snowboarding, and clothing design and singing. She's an athletic-track star, she has done work study with Paris designers, and she is very social conscious. Mooney-Fu has had many good works since her tweens.[11]

Mora, Richard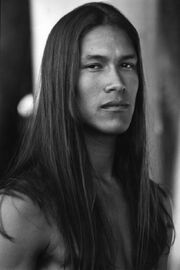 Richard "Rick" Mora is the actor who portrays Ephraim Black in the flashback scene of Twilight.[12] His official website is here and his Imdb entry is here.
Of Native American descent, he is also a model, musician, photographer, and producer.
Biography
WHO AM I?
Planted in the womb of my mother, a seed from the Sun. Birthed in a field of corn called Los Angeles but raised on 100 acre cattle farm in Crescent City, California. Born Yaqui and Apache of Mestizo descent, a Native man raised from the land with no electricity, no plumbing, a wood burning stove and mother who possessed the powers of mother earth.
Returning to civilization for an education by socialized America, I acquired a bachelor's degree from California State University, Northridge.
After college I was encouraged by a friend to meet his modeling agent. My life would never be the same. It was legendary male super model agent Omar Alberto's idea to try the Native Man in the modeling business. Having successfully shot with great photographers like Carlos Reynosa, Cliff Watts and Matthew Rolston allowed me the access to American & European commercial and modeling market. I was then booking great commercial & print accounts like Toyota, Wilson Leather and Anson's Germany. Small spots in Television, Film and Voice soon followed. Auditioning and not landing roles with Disney / Jungle Book and Mel Gibson / Apacolypto were a just a few inspirations that kept me going till landing a small scene in the blockbuster movie TWILIGHT as Jacob Black's great great grandfather, EPHRAIM BLACK, leader of the original Werewolf Tribe. Life has not been the same since.
Fast forward to today. Current accounts have included Union Bank, Wells Fargo Bank, Koff Beer, Bell Meat. I have completed production on Yellow Rock with Michael Biehn, James Russo and the Spears Brothers. Yellow Rock has already received 3 film awards.
The Dead and the Damned has been very well received world wide distribution and placement in Red Box and Target, I am the voice of Young Turok (alongside Irene Bedard and Adam Beach) in the animated feature Turok : Son of Stone based on the video game and am currently in development on several motion picture productions. I have 4 Rick Mora posters being distributed and have been featured in the 2009 & 2011 Native American Men's calendar. With numerous Magazine Cover's and interviews as a result of the growing popularity of the Native American presence in the entertainment world it was inevitable I would find my way to Radio with huge support from LA Talk Radio's combat radio as a celebrity guest and co-host. My latest music video with Agnes Carlsson has hit over 4.7 million views and is still growing, my web presence is in the millions with a world wide fan base and I am proud to be an ambassador of the Red Crystal Gala, An E. Joyce Thomson charity to support abused women and victims of sexual assault on the reservation and am on the Board of Directors for SAVING CANINE LIVES, a dog rescue organization working with the Humane Society.[13]
Gallery
Moseley, Stephanie
Stephanie Moseley appears in Breaking Dawn - Part 1 as a dancer, during Bella and Edwards' honeymoon in Brazil. Her Imdb entry is here.

Murphy, Peter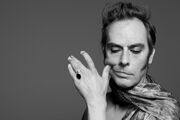 Peter Murphy appears in Eclipse as the Cold Man. His official website is here and his Imdb entry is here.
He is an English musician, best known as the lead vocalist for the gothic rock band "Bauhaus". They included a lot of vampire imagery and themes in their music, with "Bela Lugosi's Dead" being their biggest hit.

Olsson, Ty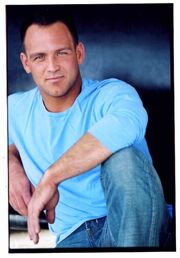 Ty Olsson appears in Breaking Dawn - Part 1 as Phil Dwyer, replacing Matt Bushell[14] in Twilight. His Imdb entry is here.

Passariello, Salomon
Salomon Passariello, also known as Salomon Passariello Solorzano appears in Breaking Dawn - Part 2 as a Volturi witness. His Imdb entry is here.
Biography
Salomon Passariello was born on May 27 from an artist family in Queens, New York. He was the son of star dancer Macarena Solorzano. Salomon's mother was a close friend of director/writer/producer Fina Torres.
His step-mother, Dominique Passariello Cuisine, and his uncle, Vicente Passariello, invited Salomon to be present on TV sets. Salomon spent countless weekends next to his grandmother actress Gladys Cáceres.
Salomon relocated himself to Venezuela in the early 1990s. He lived in Caracas near La Carlota military airport, where he witnessed Chavez first MBR-200 coup on February 4, 1992. Several army units under Chavez's command barreled into urban Caracas assaulting and overwhelming key military and communications installations. On 27 November 1992, a second coup attempt was launched in Caracas, led by officers from the air force and navy. Salomon's apartment was damaged by both of the airstrikes.
On December 1992, Salomon moved to France and returned to Venezuela in 1993. At some point, he met Venezuelan actor Wilmer Valderrama in 1994, with whom he would cross paths again later. Salomon returned to Caracas in 1994 until Chavez went on to win the 1998 presidential election on December 6, 1998. Salomon would live in France from 1998 to 2002, and Greece from 2002 to 2004. He would finally go back to Miami, Florida on Halloween 2004.
Upon enrolling in Los Angeles Pierce College, Salomon Passariello decided to focus on acting. He would become an aspiring actor with the versatility to perform in different languages, such as English, French and Spanish. Salomon's earlier film roles include stunts in films such as Inception. He appeared as a Queen Anne's Pirate in 2011's Pirates of the Caribbean: On Stranger Tides, directed by Rob Marshall. It was in this production that he became very close friends with Lejon Stewart, who appeared in 2006's Pirates of the Caribbean: Dead Man's Chest, directed by Gore Verbinski.
His other roles include appearing as in The Muppets, Ben Affleck's Argo, as well as Iyad Hajjaj's The Rifleman. Salomon will next appear in Christopher Nolan's The Dark Knight Rises, as a prisoner who breaks out of prison. Plus a role in The Amazing Spiderman.
Pompei, Mariagrazia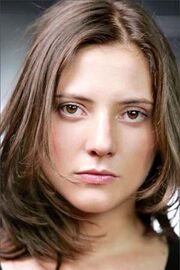 Mariagrazia Pompei, also known as Maria Grazia Pompei, appears in New Moon as a mother attending the St. Marcus Day festival in Volterra.

Powell, Andrea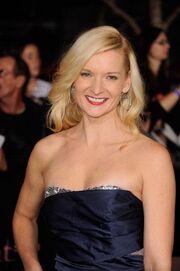 Andrea Powell appears in Breaking Dawn - Part 2 as Sasha. Born in Long Beach, California, she is married to Paul Ferguson since 1993. [15] Her Imdb entry is here.

Powers, Katie
Katie Powers appears in the film Twilight as Amber, the waitress at the Italian restaurant Bella and Edward go to in the film Twilight. Her Imdb entry is here.
She is also Kristen Stewart's stunt double in a few scenes.

Prout, Kirsten
Kirsten Prout appears in Eclipse as Lucy. Her wikipedia entry is here and Imdb entry is here.
Career
Prout started acting at the age of ten years old and is now in her final year of high school. She has an eclectic taste in music and films and her favorite class in school has been philosophy. Her outlook for the future is to go to a university while doing other movies on the side. Prout has a younger sister named Jenn. She stays busy with Tae Kwan Do and track and field.
Prout is recognized for her role in the film Elektra, in which she starred alongside stars such as Jennifer Garner and Goran Visnjic. She has also been in the SciFi TV show Stargate SG-1 as Nesa in the episode "Birthright". She now stars as Charlotte "Char" Chamberlain in ABC Family's hit show The Lying Games.
Filmography
Year
Film
Role
2000
The Linda McCartney Story
Stella
Once Upon a Christmas
Brittney Morgan
2001
Mindstorm
Young Tracy Wellman
The Wedding Dress
Stella Carver
Twice Upon a Christmas
Brittany Morgan
2003
Stargate SG-1
Nesa
2004
The Love Crimes of Gillian Guess
Amanda Guess
2005
Elektra
Abigail "Abby" Miller
2006–2009
Kyle XY
Amanda Bloom
2007
Tell Me No Lies
Samantha Cooper
2008
Class Savage
Julye
2010
The Twilight Saga: Eclipse
Lucy
Seven Deadly Sins
Miranda
My Super Psycho Sweet 16: Part 2
Alex Bell
Maternal Obsessions
Taylin
Meteor Storm
Kara
2011–present
The Lying Game
Charlotte "Char" Chamberlin
2012
My Super Psycho Sweet 16: Part 3
Alex Bell
Gallery
Quinn, Iris
Iris Quinn (born in Amherst, Nova Scotia, Canada) appears in Eclipse as Mrs. Biers. Her Imdb entry is here.
Biography
Iris Quinn's acting career includes a variety of roles in television and film as well as stage productions and voice-over work. She also runs an actors' studio in Vancouver; coaching and mentoring young actors. In 2002 she was appointed to the faculty of University of British Columbia. She resides in Vancouver, British Columbia with her husband, actor, Fred Henderson.

Rain, Justin
Justin Rain appears in Eclipse as a Quileute warrior. His Imdb entry is here.

Renai, Angelo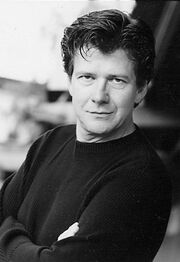 Angelo Renai (Andrew Rukavina) appears in Breaking Dawn - Part 1 as Mr. Weber, the minister performing Bella Swan and Edward Cullen's wedding. His Imdb entry is here.
Biography
Angelo Renai was born Andrew Rukavina in Guelph, Ontario. In is first stage appearance, outside of school, he was nominated for the Dolly Nunan Award for his portrayal of Ivor in Peter Nichols' "Forget-Me-Not Lane". Angelo went on to perform in a number of theatrical productions throughout Ontario, among his favourites are Lee Blessing's "A Walk In The Woods", Mollière's "Tartuffe" and Sherman Snukal's "Talking Dirty". He obtained a Bachelor of Arts degree from Wilfrid Laurier University. While in Ontario he co-produced murder mystery dinner theatre with the now defunct "Dead Funny Murder Mysteries". After moving to the west coast, Angelo has appeared in over thirty independent short and feature films. Angelo has two sons, Nikolas Rukavina and Mikhail Kavin and makes his home in Vancouver, British Columbia

Roberts, Russell

Russell Roberts appears in New Moon film as teacher of English Mr. Berty. His Imdb entry is here.

Robinson, Taylor Dianne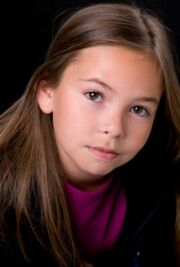 Taylor Dianne Robinson appears in Breaking Dawn - Part 2 as one of Renesmee Cullen's 5 year-old body doubles. Her Imdb entry is here.

Roth, Brenna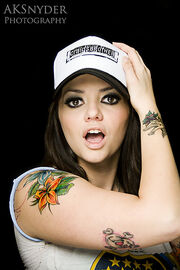 Brenna Roth appears in a deleted scene of New Moon as a victim killed by Victoria. Her Imdb entry is here.

Russo, Corinna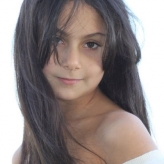 Corinna Russo appears in New Moon as the Italian girl who witnesses Edward Cullen's sparkling skin during St. Marcus Day festival.

Sandino Moreno, Catalina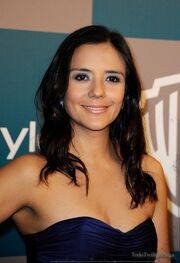 Catalina Sandino Moreno appears in Eclipse as Maria. Her wikipedia entry is here and her Imdb entry is here.
Biography
Sandino was born in Bogotá, Colombia to a pathologist mother and a cattle breeder/veterinarian father. Before becoming an actress, she studied advertising at Pontificia Universidad Javeriana in Bogotá. She relocated to New York City in 2004, after she was noticed for her talent at the Rubén Di Pietro acting school in Bogotá. She was then referred to a casting audition for the 2004 film Maria Full of Grace where she beat over 900 girls for the lead role. Sandino's role in this movie made her the first Colombian and third Hispanic actress nominated for an Academy Award. Sandino has lived with motion picture electrician David Elwell from 2004 to the present, whom she met working on Maria Full of Grace. She married him on April 15, 2006 in a small ceremony held in Cartagena de Indias.
Filmography
Awards
Gallery
Small, Lindsay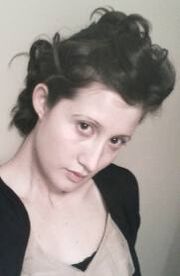 Lindsay Small (Lindsay Erin Small) appears in Breaking Dawn - Part 2 as a Volturi witness. Her Imdb entry is here.

Smith, Kimani Ray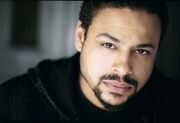 Kimani Ray Smith (March 2, 1972 in Toledo, Ohio, USA) appears in Breaking Dawn - Part 1 as a man driving on a road to Forks when Jacob almost gets hit by his truck. His Imdb entry is here

St. Gelais, Rachel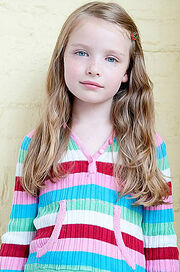 Rachel St. Gelais appears in Breaking Dawn - Part 2, as a body double for Mackenzie Foy in the role of Renesmee Cullen. Her Imdb entry is here.
CGI effects have placed primary actress Mackenzie Foy's head on her body. Renesmee has dramatic growth spurts and begins to look like a five-year-old after about a month.
One of St. Gelais's earliest film roles was with Diana Scarwid in And Then She Was Gone, filmed in Savannah, Georgia. Her three older siblings, Justin, Steven, and Renee, are also working actors. Most recently, St. Gelais was in The Blind Side at age 5 and Little Red Wagon in June 2010, which stars Chandler Canterbury and Daveigh Chase. St. Gelais enjoys dramatic film roles and one of her favorite actors is C. Thomas Howell, whom she met on the set of The Jailhouse.

Stratton, Kailyn
Kailyn Stratton appears in Breaking Dawn - Part 2 as one of Renesmee Cullen's 5 year-old body doubles. Her Imdb entry is here.

Trimble, Solomon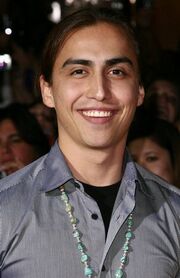 Solomon Trimble is the actor who portrays Sam Uley in Twilight. He was replaced by Chaske Spencer in the subsequent films. His Imdb entry is here.
Biography
Solomon Trimble (Mescalero Apache, Lakota) was born in Wichita Kansas. Solomon has been a traditional Native American Grass Dancer since the age of 3. Between the ages of 3-13, Solomon was also a member of a Northwest Native American champion youth drum group "The Young Spirit Singers". After the group disbanded, Solomon moved to New Mexico to be closer to his Grandfather and to attend the Native American Preparatory School. This was where Solomon found the love for poetry and math (though his grades did not reflect as great a love). Solomon's family could not afford his tuition and travel expenses for him to complete high school in New Mexico, so he returned to Portland and was recruited by the Dance West Dance Guild, the then Dance West Dance Company. Solomon studied Jazz, Tap and Ballet, under Terry Brock and Julane Stites, and helped choreograph a marriage between ballet and Native American dance which gave him the opportunity to travel to Canada and Japan, with Dance West.
For his senior year, Solomon decided to finish high school while living on the Lummi Reservation in Bellingham, Washington with his older Sister and to be closer to his now infamous younger brother. This was also where he became more familiar with northwest tribal customs and learned to play the guitar. Trimble returned to Portland upon graduation and continued his education at Portland Community College, pursuing guitar and voice as a music major, to become a rock star. His love for mathematics and music were equal. Solomon could not afford to be classically trained to continue towards a degree in music, so he graduated in 2005, with an Associates of Science in Mathematics and graduated this spring 2008 from Portland State University with a Bachelors in Mathematics, and a Philosophy Minor. Solomon was a member of United Indian Students in Higher Education and the American Indian Science and Engineering Society; and is now acting as alum for both. For the past three years he has been a K through12 student teacher. Before accepting his role as Sam Uley, Trimble was considering attending graduate school for a masters in school administration or Lewis & Clarke Law School. He still hopes to become an attorney focused on Native American Issues. Trimble spends his free time connecting with Elders in his city, learning traditional songs of all tribes and participating in Native American ceremonies as invited in his area. He also tutors Native American youth in math, and culture to facilitate transitions from reservation life to the city.
Filmography
| Year | Film | Role |
| --- | --- | --- |
| 2008 | Twilight | Sam Uley |
| 2010 | Train Master II: Jeremiah's Treasure | Tree Climber |
Unterman, Casey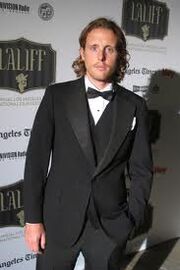 Casey Unterman appears in Breaking Dawn - Part 2 as a Volturi guard. His Imdb entry is here.

Virguez, Carolina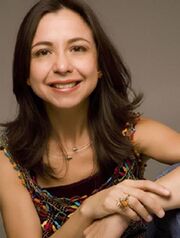 Carolina Virguez appears in Breaking Dawn - Part 1 as Kaure. Her Imdb entry is here.

Wachsberger, Justine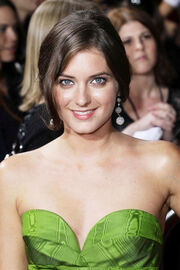 Justine Wachsberger appears in New Moon as Gianna. Her Imdb entry is here.
Biography
Justine was born on August 9, 1984 in Los Angeles County, California, USA. She graduated from the University of Southern California in 2006 with a major in Communications and Theatre. In her spare time, Justine enjoys shopping, hiking, going to the movies, visiting museums, and traveling.
Filmography
Year
Film
Role
2004
First Daughter
Passing Student
2009
Sorority Row
Katie
The Twilight Saga: New Moon
Gianna
2010
Wings and Beer (short)
Jess
Red
Nurse
2012
Teen Wolf
Ambulance Driver
LA's Angel (short)
Penelope - The Hooker
2013
The Mentalist
Receptionist
Beautiful Creatures
Justine Duchannes
Lust
Weightless
Jennifer
Now You See Me
Nicole Mercier
2014
Divergent

Lauren
Gallery
Wagenseller, Billy
Billy Wagenseller (born Kirk William Wagenseller IV, on March 11, 2007 ) appears in Breaking Dawn - Part 2 as Denali coven member Vasilii. His Imdb entry is here.

Wiebe, Cainan
Cainan Wiebe (born August 27, 1995 in British Columbia, Canada) appears in Eclipse as a newborn vampire in Maria's army. His Imdb entry is here.
His older sister is singer/songwriter Hailey Morgan.

Wilkinson, Milli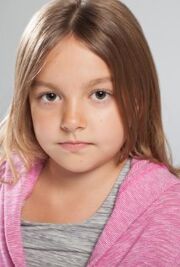 Milli Wilkinson appears in Breaking Dawn - Part 2 as one of Renesmee Cullen's 4-year-old body doubles. Her Imdb entry is here.

Yannotti, Giovanna
Giovanna Yannotti appears in New Moon as a Native American. Her Imdb entry is here.
Biography
She was born on March 26, 1987 in Pittsburgh, Pennsylvania, USA.
Married her boyfriend of 2 years, Kurt Angle, giving later birth to daughter Giuliana Marie Angle on January 21, 2011.

Zúñiga, José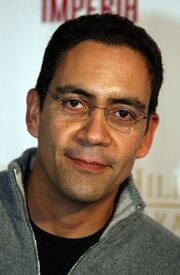 José Zúñiga appears in Twilight, as Forks High School's biology teacher Mr. Molina. His wikipedia entry is here and his Imdb entry is here.
Biography
Zúñiga was born in Honduras. He is best known for his roles in films such as Alive, Ransom, Con Air, Fresh, Crooklyn, Next Stop Wonderland and Twilight. He has appeared in several television shows including 24, Prison Break, Law & Order, The O.C., CSI: Crime Scene Investigation, Bones, Dexter and Medium.

References