No more waiting, Twihards...Eclipse is finally here! Twilight Wiki gathered vamps, wolves and humans of all ages to celebrate this great occasion. We rented out a private screening room at the Century 20 in Redwood City to celebrate! Big thanks to TwilightSource.com and 92.7 KREV for helping us spread the word.

TwilightersWiki was live tweeting all night, so any Twihards who didn't snag tickets could get in on the action. We also be posted pictures and comments from the night, so check out the photo gallery, and Review Eclipse Here! Make sure to join us on Facebook and Twitter so you never miss a moment! Go Twilight Saga!So go and have some fun!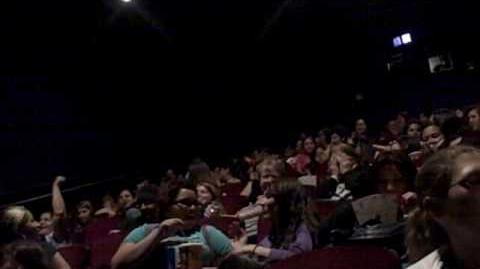 Ad blocker interference detected!
Wikia is a free-to-use site that makes money from advertising. We have a modified experience for viewers using ad blockers

Wikia is not accessible if you've made further modifications. Remove the custom ad blocker rule(s) and the page will load as expected.