Please note that the form this list is using is considered to be defunct.
Click here
to edit or add a reason to this top-ten list!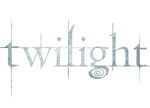 This list uses a defunct format. Due to technical restrictions, lists using this format can not be converted to the current format.
However, lists using this format are still kept and may continue to be edited.
| | | |
| --- | --- | --- |
| This list does not necessarily reflect the opinions of the Twilight Saga Wiki but rather the individual editors of the list. | | Edit in regular format |
Twilight is dumb and is only about how important having a boyfriend is.Harry Potter is brilliant. It's about courage, loss, family, and love. So stop reading those stupid romance books and pick up an amazing Harry Potter book.You won't put it down. Seriously. Put down that Breaking Dawn book RIGHT NOW.Pick up a Sorcerers a Stone book. It's the first book in the series. Then chamber of secrets , prisoner of azkaban, goblet of fire , order of the Phoenix , half blood prince, and the deathly hallows....THEY ARE AWESOME!!!TWILIGHT HAS A SPARKLING VAMPIRE!!!unless the twilight Sparkle from my little pony.THATS THE BEST KIND OF TWILIGHT THERE IS!!Oh yeah...just read Harry potter and watch my little pony friendship is magic and it's all good. YOUR WELCOME!