About Me♥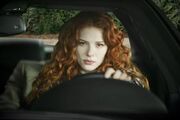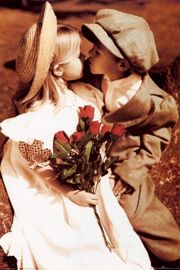 Hi my name is Jazmine,I live in El Paso,Tx with my family.I'm a huge fan of the twilight saga sereis I've read all three books and they were amazing and I've watched Twilight And New Moon but I don't know if I'm going to see Eclipse so I hope I get to see it soon cause it's really good and I want to see the flashbacks of Rosalie and Jasper.I'm on Team Edward So Team Jacob you smell like a wet dog haha!Well I'm a really chill person and I love to hang out my friends at the park.I love to go to Hot Topic that's where you buy your Twilight stuff and gadgets of course it's a really great store to buy stuff at so yeah it's a pretty cool.If you want to get to know me better then send me a message or a comment and if you have a myspace let me know cause I would love to add you as a friend.I love Edward Cullen he's just so hot and romantic too that's why I'm on Team Edward.I love Kristen Stewart and Ashley Grenne cause they're both wonderful actress and Ashley Grenne brings out Alice to life and Kristen Stewart is just freaking awsome in every movie she goes love you girl as a friend.I really love chocolate cause it's just so good and sometimes I get a little hyper hehe.Well iif you to get to know me better comment me in edward bio.Well Peace Out Twilighters Love You All!!! Love *DARKANGEL* <3
---
My Favorite Pages♥
How I Got Into Twilight♥
Well I got into Twilight when I watched the new moon trailer and I thought it was a great but I was'nt a twilight fan at all cause I thought it was too chessy but not any more now I'm reading Breaking Dawn it's a really great book cause Edward and Bella get married and they have a beautiful daughter name Renesemee Carlie Cullen.
---
Why I'm On Team Edward And Alice♥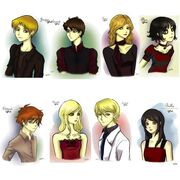 The Reason why I'm on Team Edward is cause he's hot of course and he's a vampire.You can live forever and never worring about getting old and Edward is a gentlen men and Jacob is "Mean" to Bella for marrying Edward gosh I hate him. And the reason why I'm Team Alice cause she's really good at fashion,she's happy all the time,she can kick some newborn vampire butt and she's nice to everyone.
---
Twilight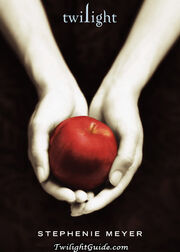 Well first I only heard about the movie when I watched the movie it was amazing then I read the book it was a really great book I don't know why people hate it.I watched that movie like a million times,I could watch it over and over again.I love that movie wish it was 2008 again.
---
New Moon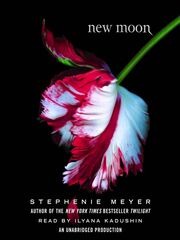 New Moon was a great movie and I loved the book,I wish I was at the theaters again.I went to see New Moon at the midnight show.the movie ended at 3 a.m,I wish I was there again.I loved the ending by the way
---
Eclipse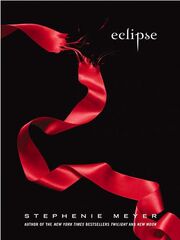 Eclipse was the best movie ever cause Victoria head got cut off and Edward and Bella are going to get married.Eclipse was the best book cause it tells you about Rosalie and Jasper past and how Japer and Alice meet.
---
Breaking Dawn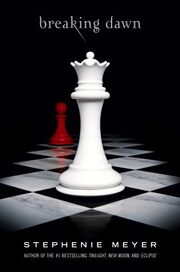 Breaking Dawn is my favorite book cause a lot of things are happing to Edward and Bella and the whole family cause Bella get pregnant and the werewolf pack gets mad at the cullens for hurting Bella cause they made a deal that they would'nt try to kill another human being.
---
Etymology♥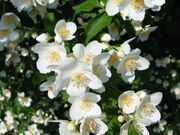 My name Jazmine means "God's Gift" and it's named after a beautiful flower and it's from persian name for "Yasmin".
---
My favorite couples♥
Awards